---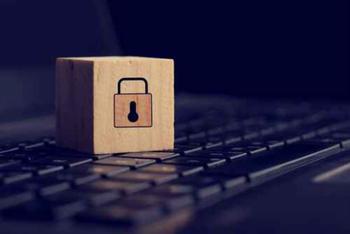 No longer do we just have the internet, a way to connect computers, tablets, and smartphones.
Now, all manner of devices – cars, home appliances, even heart monitors – are connected, in an environment that has come to be called the Internet of Things (IoT).
Security firms have a hard enough time keeping your PC secure, so the question may arise, just how secure is your thermostat, and all the other products that work in the IoT universe?
Not very, says Experian. The company notes too many of these connected products are vulnerable because of weak security and controls. That, it says, can create points of weakness in users' critical private networks, systems, and data that are ripe for exploitation.
Strong as the weakest link
"The Internet of Things is only as strong as its weakest link, and it is important to fully understand what an interconnected environment means," said Adam Fingersh, senior vice president and general manager of Experian's fraud and identity business.
Weak security controls on connected products dramatically increase the chances for cybercriminals to hack inside your connected products and gain entry into your broader systems.
"As more and more products are connected, a casual mindset about the security risks inherent in IoT can create significant risk," Fingersh said.
What to do
Experian has developed some proactive steps for both consumers and businesses. The company first suggests that consumers only buy products that operate in the IoT environment from reputable sources. An unvetted source could sell you a product with malware preloaded.
As you research a product that connects to the internet, make sure you understand the company's privacy policy and how they intend to use any data they collect from you. Data from any IoT device could end up with a third party and might be used for a variety of purposes.
Ask how access to these systems are controlled and guarded. If devices are enabled for downloading apps, exercise the same caution you would on your smartphone – download only from reputable providers.
Fingersh says the bar may be set higher for businesses. He says businesses tend to be bigger targets, and therefore should look at any IoT product it deploys within its system as a potential threat.
---