---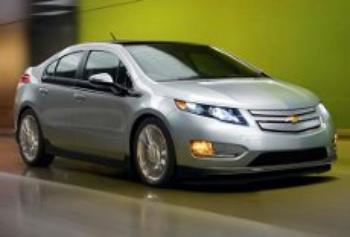 Some cars are too noisy, which can be a nuisance. But some cars are too quiet and they can be dangerous to pedestrians and bicyclists. That's why federal safety regulators have -- after six long years -- added a requirement that quiet electric cars must add some sound effects.
"We all depend on our senses to alert us to possible danger," said U.S. Transportation Secretary Anthony Foxx. "With more, quieter hybrid and electrical cars on the road, the ability for all pedestrians to hear as well as see the cars becomes an important factor of reducing the risk of possible crashes and improving safety."
The National Highway Traffic Safety Administration (NHTSA) expects the new rule to help prevent 2,400 pedestrian injuries a year. It took NHTSA six years to come up with the standard. Congress ordered it to do so back in 2010 and in November 2015, NHTSA said it would be ready by March 2016. 
Under the new rule, all hybrid and electric light vehicles with four wheels and a gross vehicle weight rating of 10,000 pounds or less will be required to make an audible noise when traveling in reverse or forward at speeds up to 30 kilometers per hour (about 19 miles per hour). At higher speeds, the sound alert is not required because other factors, such as tire and wind noise, provide adequate audible warning to pedestrians.
"This is a common-sense tool to help pedestrians — especially folks who are blind or have low vision — make their way safely," said NHTSA Administrator Dr. Mark Rosekind. "With pedestrian fatalities on the rise, it is vitally important we take every action to protect the most vulnerable road users."
Manufacturers have until Sept. 1, 2019, to equip all new hybrid and electric vehicles with sounds that meet the new federal safety standard.
Safety cue
"We commend NHTSA on bringing this process to completion," said Eric Bridges, executive director of the American council of the Blind. "This new safety standard moving forward will not just make our streets safer for blind and visually impaired Americans, but also serve as an additional safety cue for all pedestrians who share the streets with hybrid or electric vehicles."
The new standard responds to Congress' mandate in the Pedestrian Safety Enhancement Act that hybrid and electric vehicles meet minimum sound requirements to provide an audible alert for blind and visually-impaired pedestrians.
"Having raised concerns on behalf of blind Americans about the dangers posed by silent hybrid and electric vehicles, the National Federation of the Blind is extremely pleased that technical specifications for a safe level of sound to be emitted by such vehicles have now been issued," said Mark A. Riccobono, President of the National Federation of the Blind.
The audible warning is needed not only for those with impaired vision and hearing. During the two years that ConsumerAffairs drove around the Washington, D.C., area in a Chevrolet Volt, humans and creatures of all shapes and sizes wandered out in front of us with great regularity.
Tourists viewing the monuments in downtown D.C. and suburban homeowners trimming their grass were the most frequent obstacles.
Thanks
Keep an eye on your inbox, the lastest consumer news is on it's way!
Unsubscribe easily whenever you want
---