---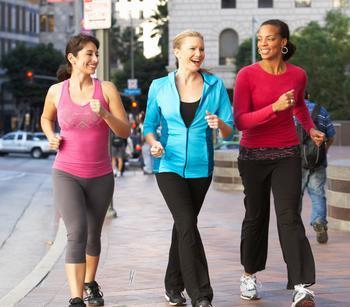 When it comes to living a healthy lifestyle, many experts say getting enough sleep is a big part and there have been numerous studies, statistics and findings to back that up.
So perhaps, one would assume that most people are taking heed of these findings and getting enough sleep, but that's not the case. In actuality, 18% of folks said they'd rather exercise instead of sleep. And about 13% said they'd rather slumber.
The results were found in a new report from Aetna entitled "What's Your Healthy?" which took a look at several aspects of people's health, including how they perceived their own health.
For example, the creators of the survey asked U.S. residents, aged 25 to 64, what their definition of being healthy was, and their answers were all over the place.

About 41% said their definition of being healthy is not getting sick and 15% said getting enough exercise, eating well and staying happy is what needs to be done to live a healthy lifestyle.
Moreover, 49% said staying physically active is the way to stay healthy and 43% said you have to eat right.
In addition, 37% said being the right weight is their definition of being healthy and 23% said it's getting enough sleep. And 20% said managing stress is their definition of being healthy.
Boomers score highest
In another part of the survey respondents were asked to give themselves a health score using a scale of 0 to 100.
Baby Boomers scored themselves the highest at 72.3, Millennials were next at 69.9 and GenXers scored slightly lower at 68.7.
And when respondents were asked which 10 celebrities they'd like to be, in terms of health, 11% said Dr. Oz, 10% said Jillian Michaels, 9% said Betty White, 8% said Michael Phelps, another 8% said Michelle Obama and 6% said Jennifer Aniston.
Bobby Flay (2%), Venus Williams (1%), Deepak Chopra (1%), and Oprah Winfrey (1%) were all mentioned as well.
And when respondents were asked about weight loss, the answers differed between men and women, and they also differed between generations.
For example, Millennials had a bigger interest in gaining weight rather than losing it, and women wanted to lose weight more than men did.
Plus, 47% of respondents said they'd like to look better in a baiting suit, 33% would like to look better in shorts and 27% said they'd like to look better in their underwear.
In addition, 54% said they believe it's possible to be overweight and healthy, but most of the people who shared this opinion were women.
Healthcare costs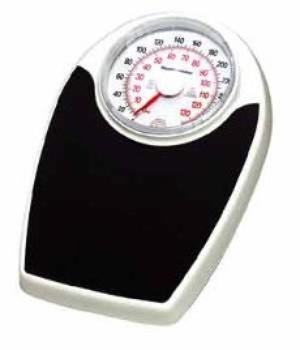 And although there were several different opinions on health between the genders and generations, everyone showed concern about rising healthcare costs.
"A substantial 7 in 10 majority of all Americans age 25-64 -- and Baby Boomers most of all -- worry about rising healthcare costs, while 65% agree that being able to afford a healthy lifestyle is increasingly challenging, a belief held at about the same level by all generations," wrote the researchers.
"A majority (74%) believe that having health insurance is very or extremely important to maintaining a healthy lifestyle, with a high 42% saying it is extremely important."
"Baby Boomers are more likely than Millennials or GenXers, and women more likely than men, to feel that health insurance is important to a healthy lifestyle. That said, as many as 21% within the full 25 to 64 range are not currently covered," the researchers wrote.
And there were several different answers when people were asked about how they managed their stress.
On a scale of 0 to 100, men gave themselves a 67.9 when it came to managing stress and women gave themselves a 63.9. Overall, the respondents gave themselves a D+ in their stress management skills, scoring a 65.8.
When respondents were asked what would force them to live healthier lives, 31% said it would take a death or illness of a friend or family member. And 31% said training for a marathon or a fitness event would do the trick.
Additionally, 30% said a wedding or a reunion would force them to live a healthier lifestyle.
Perhaps, some might find it surprising the respondents didn't say trying to live a longer life would make them live healthier. I wonder why that is?
---