---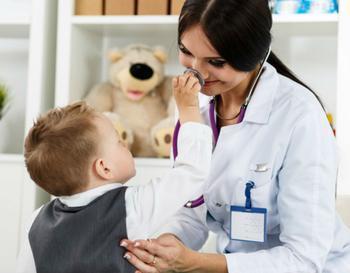 The finalization of a divorce or separation often marks the beginning of a stressful and confusing time for affected children. The emotional impact of divorce is often felt to an even higher degree during the holiday season.
But pediatricians can help kids adjust to the changes divorce brings, says the American Academy of Pediatrics (AAP). In a new report, the AAP says pediatricians can help parents understand what their children might be going through.
"The pediatrician can help parents understand their children's reactions to divorce or separation," which can vary depending on the child's age, said report co-lead author Dr. Carol Weitzman, chairwoman of the AAP's Section on Developmental and Behavioral Pediatrics.
Pediatricians remain neutral
The report states that it's important for doctors to maintain neutral relationships with both parents. The best interests of the child should be kept at the heart of all conversations and decisions.
If the emotional repercussions of a divorce begin to affect a child's school performance or friendships, the pediatrician can recommend developmentally appropriate ways for parents to talk with their children about the divorce.
"Parents should be encouraged to answer their children's questions honestly, and allow them to express their own feelings," Weitzman said in a news release.
If children seem to be in need of further support, pediatricians can refer families to child-oriented professionals who have experience in helping children affected by divorce.
Adjusting to change
The emotional trauma of divorce can often bring about behavior changes in children. These changes usually crop up during the beginning of the separation but tend to resolve within two to three years. The report goes on to state, however, that children may grapple with a sense of loss as they get older.
Kids' adjustment to life after the split may depend on factors such as their temperament and the relationship they had with their parents before and after the separation.
In the aftermath of a divorce, parents should strive to keep children's routines as normal as possible.
"The children's routines of school, extracurricular activities, contact with family and friends, discipline, and responsibilities ideally should remain as normal and unchanged as possible," the authors said, adding that parents should also help kids understand that they did not cause the divorce.
If one parent cannot provide adequate support and reassurance, pediatricians can serve as a source of guidance for the other parent.
"It is hoped that they can be told that each parent will continue to love and care for them, but if they cannot be provided with this reassurance, pediatricians can help the involved parent develop strategies to help the child articulate feelings of loss and identify resources to assist the child."
The new report will be published in the December issue of the journal Pediatrics.
---