---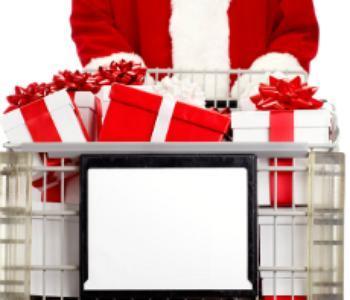 There are a number of wonderful things the holiday season brings about.
Like family members taking the time out of their schedules to meet up, the beautiful decorations that we're treated to every year, and the general pace of life slowing down until it comes to a screeching halt on Christmas Day.
And despite the packed malls, long lines and pushy customers that we have to deal with, gift-giving is still a fun part of the holiday season since it allows our altruistic selves to really get creative and try to find items that will make other people happy.
But what if you can't afford to shell out all of that money this holiday season?
And when you have multiple people to buy Christmas gifts for, one can easily find themselves in a financial hole, that they should have avoided in the first place by not spending--but chose to jump right in instead.
Lots of pressure
It's obvious that retailers, the ads they create and society at large have created a level of pressure for consumers to buy gifts and spend money, even if they don't have it. And if you don't have the necessary funds to purchase several presents for several people, the holiday season can go from a season of cheer to a season of fear for many.
So to avoid feelings of guilt, a lot of people dive into their credit cards like Greg Louganis to buy gifts -- and in the process, they really do a number on their credit score. It can be surprising just how much credit damage one can do in the few short weeks that surround Christmas.
According to Ariel Pryor, a financial expert who works at the personal finance site ReallyBadCreditOffers.com, those trying to rebuild their credit may have a harder time doing so during the holiday season.
"For some, rebuilding one's credit is a battle of wills, conquering one's immediate desires for decisions that over the long term are wiser," he said in an interview with ConsumerAffairs.
"The temptation of reckless spending is much higher during the holidays, and people are tempted to spend with abandon and worry about consequences after the New Year. This is a recipe for people to lose track and find themselves overburdened come Jan. 1."
Discipline suspended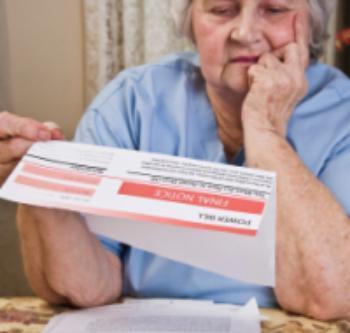 Pryor also said the holidays make a lot of people suspend their financial discipline.
"Families that have been on a financial diet for months, years in some cases with gains hard fought are hungry for a little recklessness. The financial abandon preached during this period can often be irresistible to the financially famished."
"This is a season of bingeing, a season of abandon with consequences to be worried about later, but the financial mistakes have lasting consequences," explained Pryor.
He also said that many different elements in our society keep the level of pressure high when it comes to people spending money they really don't have or won't soon get.
And what are these different societal elements?
"I believe tradition, marketing everywhere you look proclaiming how well the Jones may be doing, and of course kids coming home from school wide eyed proclaiming what their friends are expecting, combine to create a perfect storm of pressure on families," said Pryor.
"Black Friday, Cyber Monday, packed stores leading up to the big day, make sure that even people without children understand what is perceived to be expected of them during this time."
However, Pryor says one doesn't have to shun giving gifts altogether, and with the proper amount of restraint one could still be able to play Santa Clause and still not break the bank.
Find a balance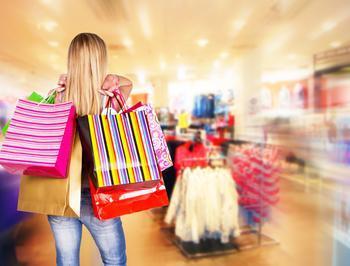 "By all means provide gifts," he said. "I'm not advocating a tree sans gifts come Christmas morn. My advice though is to find a balance."
"The look in a child's eyes when they unwrap a present, with their excitement bubbling out is priceless. Achieving this result while staying within one's budget, though, is vital. I only hope to remind people gently that we are more than our things, more than our collected gadgets, and that gift-giving is as much about sentiment as cost.
"My family for example, has traditionally baked cookies and pies as gifts for friends, investing our time, good will and efforts. The latest gadget is soon forgotten, finding a way to stay within ones budget, not going into further debt, gives the gift of a solid financial foundation for the family, free of the financial pressures that plague so many," said Pryor.
He also says there's a right way to rebuild your credit, regardless of what time of year it is, and the first thing one should do is change the way they deal with their money.
Get organized
"The first step to rebuilding is to organize one's finances," Pryor advised.
"When hardship strikes, the emotional toll is tremendous, and the sense of being out of control is stifling. The act of breaking up the various bills, loans, accounts and such into smaller parts and organizing them in a way that you can see clearly where your money is being spent is vital."
"People are left in paralysis, not knowing what to do or where to go because they can only see what looks an impossible task set before them—looking at the top of the mountain so to speak."
"Once one's money matters are clearly laid before them, the steps needed to begin the journey of rebuilding is often laid clear before them. Then it is only a matter of taking action, building momentum. Making daily progress in this fashion can move mountains," he said.
In closing, Pryor says the holiday season certainly shouldn't be a time when you stress yourself out about not having enough money, and ignoring those entities that couldn't care less about your personal finances by telling you to spend should be ignored at all costs.
"Love, be happy, be merry," said Pryor about avoiding the pressure to spend too much this holiday season.
"Seek out what we have to be grateful for in all things. There are always those less fortunate than ourselves, this is a season for extending the warmth of family to all we come in contact to. Don't let the marketers determine your Holiday," he said.
---