---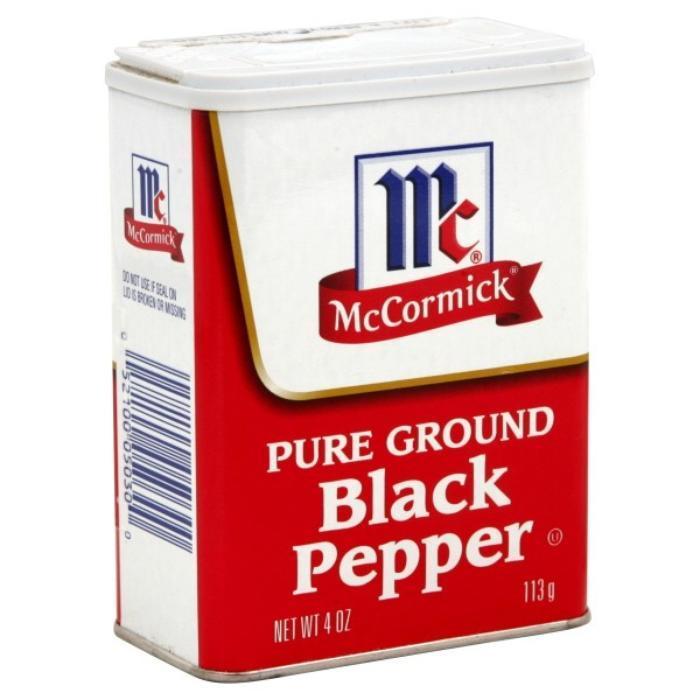 There's not as much pepper in those little red and white McCormick pepper cans as there used to be, the National Consumer League charges in a lawsuit.
In fact, the organization says there's about 25% less pepper and 20% less peppercorn in the containers, yet the price and container size remain,the same, Courthouse News Service reported.
"McCormick sold less product in the same containers and for the same unit price in a manner intended to, and with the tendency to, deceive consumers and the general public," the complaint states. "By maintaining rather than decreasing the tin and grinder sizes, McCormick perpetrates the illusion that it is providing the same amount of black pepper and peppercorn for the same price that it has traditionally charged consumers."
It's a tactic to combat rising black pepper prices, the suit charges.
The NCL says it bought a pepper tin at a Giant Foods supermarket in Washington, D.C. that was marked and priced as though it contained two ounces of pepper when it actually contained only 1.5 ounces.
"By misleading consumers in this manner, McCormick is able to offset the high cost of the commodity and growing competitive pressure while preserving its margins and market share," the lawsuit states.
In response to a similar suit filed in Minnesota, McCormick denied it was trying to deceive consumers.
"Due to an unprecedented increase in the commodity costs of black pepper in the global market, we made the decision to reduce the net weight of our black pepper products," the company said. "Our priority was to maintain the integrity and quality of our product while avoiding significant increases in the price."
---