---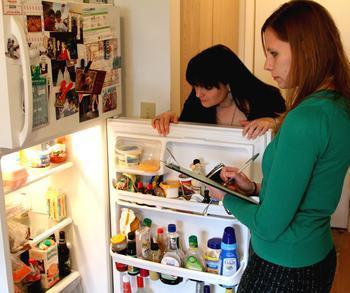 When it comes to being fit and remaining healthy, a consistent level of exercise and proper diet is needed. But researchers say most people don't think about how their home affects their health.
Charles Emery, a professor of psychology at Ohio State University, is leading a study on the link between a person's home and their health and said the study is the first of its kind.
"We're really trying to create a picture of what that home environment is in relation to food," he said.
"There have been a number of studies that have looked at the more cognitive aspects of food choices and eating. But no one to date has looked closely at the home environment that people create for themselves and how that may be related to food availability and food choices," Emery said.
The study will take several weeks and researchers will take a look at 100 homes to see what kinds of foods are in the cabinets and see how each home is set up.
In addition, researchers will look at how food is stored, how easily accessible it is throughout the home and where it's usually eaten.
They'll document each participant's height, weight, cholesterol and stress levels as well.
Making healthy choices
By the end of the study, Emery and his team hope to determine how much the overall set-up of a person's house affects their health each day.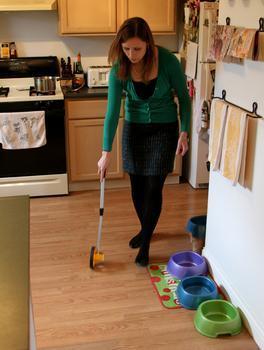 It's safe to say that most people believe it's harder to make healthier food choices when they eat out, but Emery says it's just as hard to make healthy food choices at home.
"For example, the environment may be more compact in homes where people are making less healthy choices," he says. "And part of that is reinforced by our society. We're always being told to find the easiest and quickest way to do something and yet in terms of our health and well-being, that may not always be the best route to take."
Each participant will be involved in the study for two weeks and a researcher will interview each person for 2 1/2 hours.
In the interview, researchers will ask about each person's usual food choices and how much exercise they get. Additionally, each participant will undergo a health screening and have their blood sugar measured.
Researchers will even take photographs of how food is stored in each home and ask all the participants to keep their food receipts.
Emery says he wants to gather all of this information and determine how much one's life at home relates to their health choices. Emery and his team will see how much a person's stress level relates to their health too.
"We want to be able to look at the degree to which stress may be a factor influencing people's food choices or influencing their health outcomes related to food," he said. "I'm also interested in relating all of this to psychological factors. Participants will be asked to complete questionnaires that assess stress and distress, depression, anxiety, quality of life and social support."
At the end of the study each participant will receive a report that tells that person how their home, the homes' setup and their overall life choices affect their health.
Scientists will let each person know how their health matches up to average health statistics as well.
Another set of eyes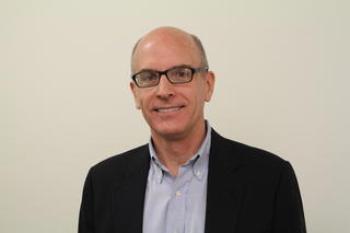 Monique Payne is one of the participants in the study and she said it was good to have one of the researchers in her home, because it gave her another set of eyes to tell her how she was doing.
"It was funny to see it through her eyes, versus just my eyes," Payne said about one of the researchers. "She would observe things differently than I did. So it's more than just what you have in the house, but how do you get to it."
Emery says he and his team will look at many places throughout the home to see how they contribute to each person's health.
"We'll look not just at distances from one place to another but also architectural features that may influence a person's perspective on distance. The number of doorways and steps may be influential in the way people perceive and use their home space."
---