---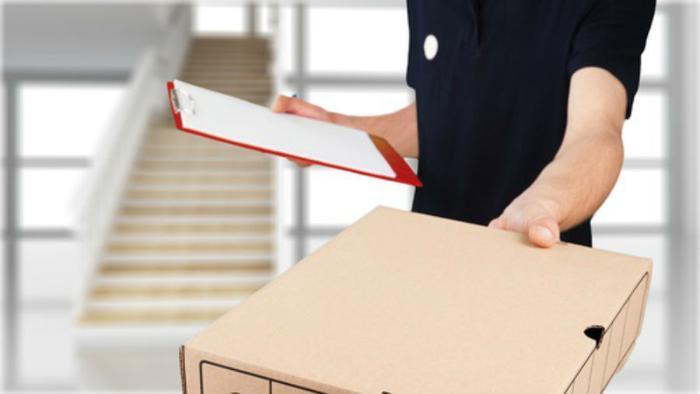 With consumers able to buy almost anything online these days, the businesses that deliver all that stuff are pretty busy.
This week Federal Express  predicted it will move a record 317 million shipments between Black Friday and Christmas Eve. That would be a 12.4% season-over-season increase.
"The shift in consumer shopping patterns, fueled by the rise of e-commerce, continues to drive our volume," said Frederick W. Smith, CEO of FedEx Corp.
Drones
With traditional delivery services working around the clock, retailers continue to look outside the box. Walmart has joined Amazon.com in seeking federal permission to begin testing drone delivery. Reuters reports the retailer has spent the last few months conducting indoor tests of these unmanned aerial vehicles.
Even the U.S. Postal Service (USPS) is looking at opportunities to expand and transform its delivery services. With the continued decline of first class mail, USPS is reportedly testing new services in select markets in search of new revenue.
According to Kiplinger, the beleaguered delivery service is considering five new services:
Mail notification
This might seem a bit redundant, but the Postal Service can send you an email to let you know what's coming to your mailbox. How useful would that be?
If you had to drive a couple of miles to check your Post Office box each day, it might save you a few trips. Also, if someone owes you money and you are told "the check is in the mail," this service could tell you if it really is.
Sunday delivery
Keep in mind, USPS would like to end Saturday delivery. Adding Sunday delivery seems like a move in the opposite direction.
Kiplinger suggests it is a move aimed mostly at the holiday season, or for extremely time sensitive parcels.
Same day delivery
Once upon a time the Post Office delivered mail to residences twice a day, so it was possible you could get same day delivery. USPS has no plans to revive twice a day delivery but Kiplinger said the company is looking at a same day delivery option in New York City.
Grocery delivery
With people working around the clock, grocery delivery services are gaining traction. USPS is moving in that direction, working with Amazon to deliver groceries in parts of California and New York.
Alcohol delivery
No time to run to the liquor store? USPS would like to help by bringing you your favorite beer, wine, or spirits.
USPS will have to overcome more than logistics to accomplish this, however. Current law prohibits the Postal Service from delivering alcohol, so Congress would have to lift the sanction.
---