---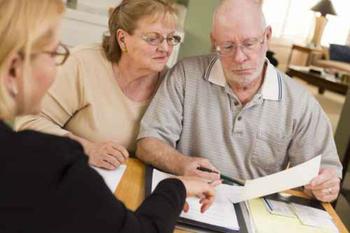 For baby boomers and Gen Xers, the nest may not stay empty for very long. Many adults in their 40s and 50s are now playing the role of caretaker to both their kids and an elder relative. 
Welcoming an aging parent into your home while also handling the responsibility of raising a child can be challenging. In addition to discussing how household responsibilities should be divided, families should also consider how this modern living arrangement could affect their insurance needs.
"When there is an increased headcount under your roof, there are likely new insurance implications," says John M. Huff, president of the National Association of Insurance Commissioners (NAIC).
Huff says asking your soon-to-be housemate certain financial questions can help you decide if changes should be made to your existing insurance coverage.
Questions to ask aging relatives
Consumers can stay one step ahead of costly mistakes by asking their parent or senior relative the following questions prior to move-in day:
Are you current on health, auto, and life insurance premium payments?

Are you covered by Medicare?

Should we look into long-term care insurance?

What are your end-of-life wishes?
Getting detailed answers to these questions can help stave off future stress by ensuring that everyone is on the same page.  
What to ask adult children
Millennial kids think the nest is best. As we reported, Millennials have become the generation most likely to be living with mom and dad rather than a spouse or partner.
But footing the bill for an adult child isn't cheap. Experts say allowing a boomerang child to return home can cost anywhere from $8,000 to $18,000 per year.
Welcome Home Contracts and clear expectations can help pave the way for a harmonious cohabitation. To prevent financial misunderstandings, parents should ask their adult kids the following questions:
How will health insurance be covered? Who will pay for what?

Will we combine auto policies? How will driving records affect premiums?

What belongings are you bringing? Will expensive items such as electronics or sporting equipment increase homeowners insurance premiums?
---