---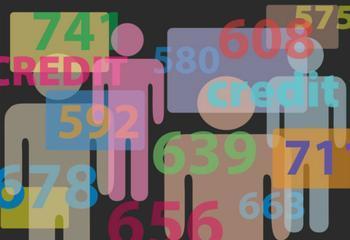 Consumers who routinely monitor their credit score and credit report are more likely to have positive financial behavior and a higher score, according to a new study from Discover.
While a majority of consumers in the study said they were aware of their credit standing, and nearly as many said their credit standing is important to them, a lot fewer actually follow through and check their credit regularly.
About half of consumers didn't check their score at all last year, or checked it only once. Only 8% checked it monthly.
"Consumers have come a long way in recent years in building awareness of their credit score and the ways in which it can impact their day-to-day life," said Ryan Scully, Discover's vice president of marketing.
Scully says consumers who stay on top of their credit standing throughout the year can gain helpful insight into the financial behaviors that affect their score. The result can be smarter financial decisions.
Like stepping on the scales
Checking credit frequently was also associated with a rising credit score, much like someone stepping on the scales each day is more likely to lose weight than gain it.
Positive financial behavior like paying bills on time, paying down loans and maintaining low balances on credit cards was likely to increase with the frequency of checking credit scores, the study found.
Credit information is more readily available than it used to be. Some credit cards, including Discover, as well as financial websites, provide free credit scores.
In addition, complete credit reports are available at no charge from Experian, Equifax, and TransUnion on an annual basis. You can access them at www.annualcreditreport.com.
Access reports individually
While the information in the reports may vary slightly, they should be very similar. It's a good idea to access the reports individually, at different times throughout the year.
The study found generational differences in how consumers view the importance of their credit standing. Millennials tend to place less importance on it than Baby Boomers, perhaps because the survey found younger consumers feel they have less control over their credit.
Having good to excellent credit carries numerous benefits. You can qualify for loans with lower interest rates and get better credit cards. A high credit score may also lower your auto insurance rates.
Thanks
Keep an eye on your inbox, the lastest consumer news is on it's way!
Unsubscribe easily whenever you want
---