---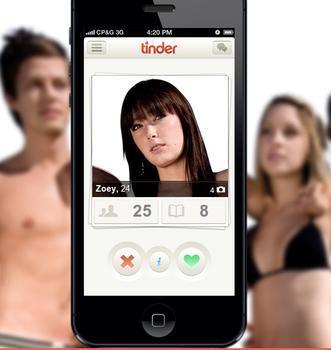 So you say you want to meet somebody new, huh? Either for casual dating or a true love connection and because of that, you've kept this extensive list in your head about what he or she should be like if they want to step into your carefully guarded world.
Maybe the first thing on that list has something to do with personality, in terms of that person making you laugh or possessing some type of wit.
Or maybe the first thing on your list has to do with a person being smart, open-minded, caring, altruistic, love kids, etc., etc.—but let's be honest with ourselves, the first thing many of us look for, even if we don't realize it, is looks and physical attractiveness. That doesn't make us shallow. It's our human nature.
While some of us will allow the looks of movie stars and celebrities to shape what we find physically attractive, a good portion of folks have developed their own idea of what eye-catching is, so they'll seek that out, and that act of seeking out attractive people is what the phone app Tinder is all about, as it doesn't use a bunch of personality characteristics to match people, it matches them together based on initial attraction.
Facebook log-in
You first log in with your Facebook information that notifies the app of your geographic area, so it can send you potential matches that are close by.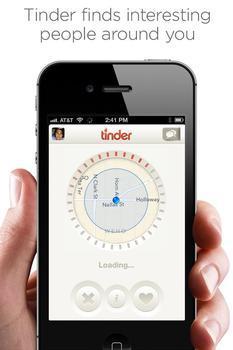 From there, you'll have access to numerous photos of other users that you can give a quick glance to and decide if you're immediately attracted to that person.
If you are attracted, you "like" them. If not, you swipe the screen left and move on to other photos.
The process is pretty simple, which apparently was intended by the creators of the app, so it would be set apart from cumbersome dating sites that many times require a good amount of time to view profiles.
The whole thing sounds a little superficial, doesn't it? Well, yes, maybe a little bit.
Okay maybe a lot of bit, but the creators of Tinder say that's how people normally make their dating choices off-line, and the company is just looking to take that experience and apply it digitally, where a person sees someone, finds them attractive and hopes some sort of introduction or a conversation ensues.
"We want to create experiences that emulate human behavior," co-creator of the app Sean Rad told FastCoDesign.com. "What we do on Tinder is no different than what we already do."
Private exchanges
And although you log in with your Facebook info, none of your "likes" or interactions between you and another person will be posted or shared on your Facebook page, so exchanges are kept private, which is good, since you probably don't want your on- or off-line dating life exposed to all of your friends.
And if you "like" somebody, they won't be notified unless they "like" you too, which helps to remove some of the creepy-factor, where a person can see someone they find attractive, "like" them and constantly harass them with messages or pings.
In addition, the app has a push notification option, so you'll be alerted when a person has mutual interest.
You set up your profile using photos from your Facebook page. From there, you need to apply the proper settings, so you can specify your sex, how close to your area you want the potential connection to be and what gender you're interested in dating.
Once you see a person that strikes your fancy, you click on that photo, see other pics of them and read the rest of their profile information to get a better idea of what they're into.
Younger crowd
It seems the creators of Tinder are gearing the app towards younger consumers who typically don't mind meeting and dating people in hyper speed, and so far college kids along with twenty and thirty-somethings have really taken to it and created matches, according to the general Internet chatter.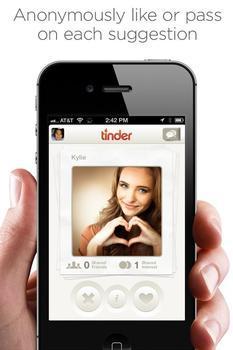 Simply put, Tinder is a combination of the social app City Chatter, that links you with people in your immediate area and the site Hot or Not, which lets users rank each other based on photos submitted voluntary.
Whether Tinder is for the older dating crowd as well, that will be answered in time, but it's unlikely since most folks who've circled the block a few times need a little more than an attractive face before they're ready to communicate and take things offline.
But for those who want to establish quick communications with people in your area who already find you attractive too, Tinder might be a good thing to have.
The only thing is, you'll have to put your photo for people to either "like" or be indifferent to and that can take away some of the fun of using the app, because rejection is never enjoyable, but if your skin is kind of thick, which it should be if you're already using dating sites, you might as well give Tinder a try.
It won't hurt.
---