---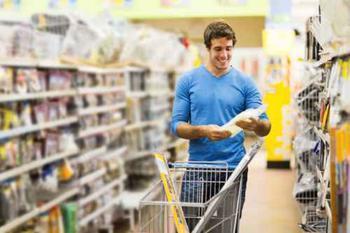 Spring is a notoriously busy season for home improvement retailers. As consumers swap their ice scrapers for garden shovels, stores such as Home Depot, Lowe's, and Sears see an increase in foot traffic.
This year, Home Depot and Lowe's hired a combined 126,000 employees nationwide to prepare for their busiest selling season.
"It's our holiday season," Matt Michaels, a spokesman for Lowe's tells TampaBay.com. But it's clear that Lowe's and its orange-themed competitor are ready to welcome customers with open arms -- and with great deals.
Spring Black Friday
In an effort to take advantage of the influx of customers, Lowe's and Home Depot are again observing their "Spring Black Friday" event. During the month of April (through the 11th for Lowe's and through the 18th for Home Depot), the two stores are brimming with deals.
Spring Black Friday has been hugely successful in the past. Last year, Home Depot managed to push 1.3 million lawn mowers and 47 million vegetable and herb plants during the event.
Now, another store is joining the spring welcoming party by combining the online and in-store shopping experience in an interesting way. Sears has expanded its "Meet With An Expert" service to the Lawn and Garden Department.
Sales at Sears
Sears hopes that "Meet With An Expert" will help online shoppers save time and make informed decisions on outdoor equipment purchases. With the free service, customers can schedule an in-store appointment with an expert who is well-versed in the product they're interested in taking home.
The department store also announced that it will be hosting its own "Spring It On Black Friday" event (April 22 - 23). Customers who have been bitten by the home improvement bug can snag deals on items for their entire home.
---