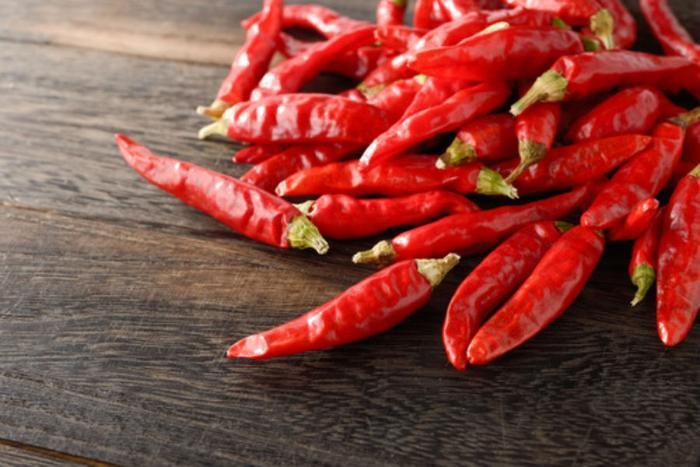 Some people have a certain taste for spicy foods, but could eating them actually help you live longer?
Researchers at the University of Vermont think that might be the case. Led by Dr. Benjamin Littenberg and medical student Mustafa Chopan, they found that eating red hot chili peppers led to a 13% reduction in total mortality.
Reduced mortality risk
The positive health effects of eating chili peppers have been documented for centuries, but only one other major study published in 2015 had attempted to further investigate the issue. That study, which was published in China, had found positive relationships between eating chili peppers and reduced mortality.
In order to corroborate the findings, Littenberg and Chopan examined data taken from 16,000 Americans who were tracked over the course of 23 years. They found that those who ate hot chili peppers tended to have a variety of common characteristics, including being young, male, white, Mexican-American, and married.
They also found that these people tended to smoke, drink alcohol, consume more vegetables and meats, have lower HDL-cholesterol, lower income, and less education. However, after examining mortality rates among all participants, they found that they also had a 13% reduced chance of mortality.
Capsaicin could be the key
The reasoning behind the relationship is still largely unknown, but the researchers did provide a possible explanation. They say that capsaicin – a principal component found in chili peppers – plays a major role in certain body and cell functions; they say it helps prevent obesity, modulate coronary blood flow, and "may indirectly affect the host by altering the gut microbiota."
The study's findings give some credence to this theory; after examining the causes of death in tracked patients, the researchers found a large decline in the number of deaths associated with heart disease and stroke, suggesting that eating hot chili peppers confers cardiovascular benefits.
Chopan believes the findings could eventually lead to changes in dietary recommendations, or could prompt further research and clinical trials. The full study has been published in PLOS ONE.