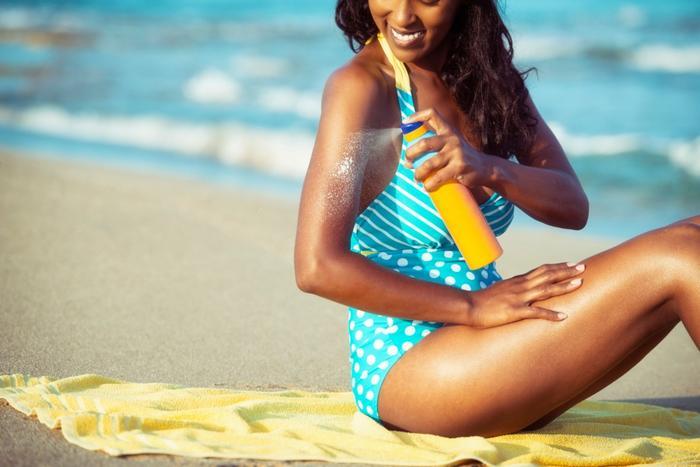 With warmer weather fast approaching, more and more consumers are going to need to apply sunscreen on a daily basis. This has prompted researchers to look further into a much-discussed issue regarding vitamin D.
While it was previously believed that sunscreen prevented the body from properly processing vitamin D via sunlight, researchers have now dispelled that myth and discovered that vitamin D deficiency should not be a concern when applying sunscreen.
"Sunlight is the main source of vitamin D," said researcher Anthony Young. "Sunscreens can prevent sunburn and skin cancer, but there has been a lot of uncertainty about the effects of sunscreens on vitamin D."
Getting the health benefits
To see how -- and if -- sunscreen affected the body's ability to reap the benefits of vitamin D, the researchers analyzed the effectiveness of two different sunblocks: one that protected against UVA radiation and one that protected against UVB radiation.
UVB radiation has been thought to affect the process that allows the body to properly absorb vitamin D, and sunblock that protects against these kinds of rays is most likely where these previous myths about sunscreen originated.
Over the course of one week of consistent sun, the researchers had participants test out the two kinds of sunscreen, both of which were rated at SPF 15. The overarching result from this study was that consumers can freely use sunscreen without the fear that they're affecting their bodies' ability to process healthy amounts of vitamin D.
Not only were all of the participants properly protected from getting a sunburn, but neither type of sunblock depleted the participants' vitamin D levels, which was particularly important for the researchers and even more important for consumers to be aware of.
Additionally, over the course of the week, the UVA-specific sunscreen was found to increase participants' vitamin D levels.
"Our study, during a week of perfect weather in Tenerife, showed that sunscreens, even when used optimally to prevent sunburn, allowed excellent vitamin D synthesis," said Young.
Other risks
While consumers' vitamin D levels may be safe from sunscreen, a recent study revealed that there may be more concerns for consumers to worry about this summer.
Despite recent efforts by the Food and Drug Administration (FDA) to enforce stricter sunscreen regulations, the agency revealed that many commonly purchased sunscreens contain chemicals that can linger in the bloodstream after just one day of use.
In a study that involved participants applying sunscreen in much the same way they would on a regular summer day in the sun, researchers found high levels of avobenzone, oxybenzone, ecamsule, and octocrylene in participants' bloodstreams. As concerning as these findings were, three of the four chemicals were still in the participants' bloodstreams after one week of application.