---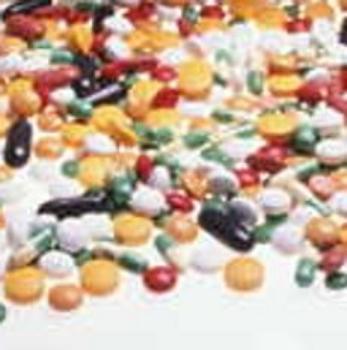 If you're currently on prescription medication, you can't just assume you're always getting the correct refills. In fact, you can't even assume that you're given the proper type of medication when it's prescribed in the first place.
That's what public health researchers at Brown University suggest, as they found that one in five seniors on Medicare Advantage plans are prescribed "high risk medications" by their physicians, instead of being given a safer substitute medication.
In addition, study Danya Qato and Dr. Amal Trivedi found that residents living in the South are more likely to be prescribed medications that could be potentially harmful.
"At the population level it is clear that there is a unique phenomenon occurring," Qato stated.
"While one can reason that it might be appropriate for a particular patient to be on a particular medication, with such a preponderance of use of high-risk medications in some locations versus others, our results suggest that we cannot attribute this variation wholly to patient characteristics."
New England safest
After examining a total of 6 million senior patients, researchers found that 21.4% were given at least one high-risk medication and 4.8% said they were given at least two; and the study showed that residents in New England were the least likeliest to be given these medicines.
Some of the cities that showed the greatest percentages of senior patients receiving high-risk medications were Albany, Ga. at 38.2% and Mason City, Iowa at 9.6%, and researchers found that Alexandria, La., was No. 1 in the nation when it came to seniors receiving at least two potentially harmful medications.
Additionally, results showed those living in the East South Central, West South Central and South Atlantic parts of the country had a 10 to 12% greater chance of receiving a high-risk medication than people living in states like Connecticut, Massachusetts and Rhode Island.
In other findings, researchers said that women in every state had a 10% higher chance of being prescribed a harmful medication than men, since there are more medicines that are considered high risk that are specifically made for female conditions.
Why the difference?
And why do different parts of the country have such disparities in receiving high-risk medicines?
There are many reasons, researchers say, but some factors include a possible difference in the way medicines are prescribed between the North and the South, which may have something to do with a slight cultural difference and possibly because different areas of the country have more residents with chronic conditions.
Researchers say their findings should be an action call for physicians and the rest of the healthcare community, to make sure the absolute best medication is being prescribed.
"Clinicians and policymakers should work to reduce the use of these potentially inappropriate medications in older patients, because their risks outweigh their benefits and safer alternatives exist," said Trivedi.
According to the U.S. Food and Drug Administration (FDA), it received about 30,000 reports of patients receiving the wrong medication since 1992, and it says that many people tend to be at fault, including health professionals, pharmacies, patients and their families.
Some of the main reasons people are prescribed the wrong medicine or given the wrong medication during refills, include drug labeling errors and patients, physicians and pharmacies being confused about the correct name of a drug. Drugs not being properly classified by the manufacturer is also a problem.
What to do
The FDA encourages you to learn everything about a drug you're prescribed, in terms of the correct name and what it actually does. Don't be afraid to ask your doctor to write down important things about the medicine, including why it's being given to you.
And don't refill your prescription without doing a little detective work; says the FDA, meaning take a look at your pills and make sure they look as they usually do. If they don't, be sure to ask the pharmacist about it. The look of generic pills may differ sometimes, but confirming that you were given the right medication could never hurt.
Furthermore, research the type of problems and side effects a drug may give you, which may help if you're ever given an improper dose, as the FDA found that 44% of the deaths that occurred from a medication error had to do with the patient not knowing anything about the drug and what that drug was supposed to do.
Michael Cohen, R.Ph., Sc.D., president of the Institute for Safe Medication Practices, told the FDA that it's the consumer's responsibility to make sure they're fully in-the-know about their medicine, from when it's given to when it's taken and even after that.
"You should expect to count on the health system to keep you safe, but there are also steps you can take to look out for yourself and your family," he said.
---