---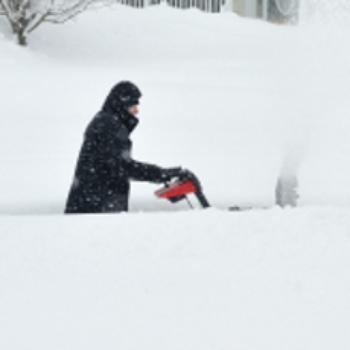 Digging out of three feet of snow is just part of the problem for residents of the Northeast who got pounded by a blizzard over the weekend. If the power is out, you have the additional concern about keeping your refrigerated food safe.
"Major winter storms that bring heavy snow, ice and strong winds can impact food safety," said Food Safety and Inspection Service Administrator Al Almanza.
FSIS offers these steps to follow after a weather emergency:
Keep the refrigerator and freezer doors closed as much as possible to maintain the cold temperature.

The refrigerator will keep food safely cold for about four hours if it is unopened. A full freezer will hold the temperature for approximately 48 hours (24 hours if it is half full) and the door remains closed.

Discard refrigerated perishable food such as meat, poultry, fish, soft cheeses, milk, eggs, leftovers and deli items after 4 hours without power.

Food may be safely refrozen if it still contains ice crystals or is at 40° F or below when checked with a food thermometer.

Never taste a food to determine its safety.

Obtain dry or block ice to keep your refrigerator and freezer as cold as possible if the power is going to be out for a prolonged period of time. Fifty pounds of dry ice should hold an 18-cubic-foot full freezer for 2 days.

If the power has been out for several days, check the temperature of the freezer with an appliance thermometer. If the appliance thermometer reads 40° F or below, the food is safe to refreeze.

If a thermometer has not been kept in the freezer, check each package of food to determine its safety. If the food still contains ice crystals, the food is safe.

When in Doubt, throw it Out!
---