---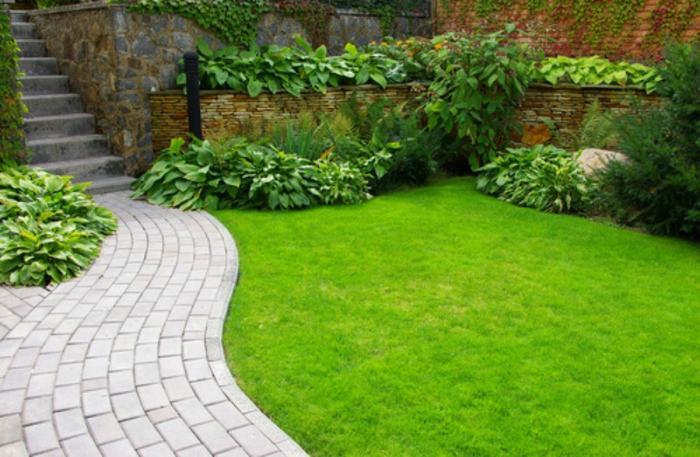 When it comes to their lawns, consumers are showing an increased preference for low maintenance plants. Additionally, they're striving to set their lawn apart from others in the area by adding personalized touches.
These are a few key takeaways from Houzz's annual landscaping trends report. For its 2017 report, the home remodeling and design website surveyed 1,000 U.S. homeowners who recently finished or were currently working on an outdoor landscaping or renovation project.
Findings from the study showed that homeowners are increasingly interested in low maintenance plants (76% in 2016, compared to 67% in 2015) -- likely because 80% of respondents indicated that they were responsible for the maintenance and care of their newly spruced-up yard.
Low maintenance lawns
The pursuit of a lower maintenance lawn prompted 28% of homeowners to reduce the size of their yard; 14% homeowners removed their front lawn altogether.
Houzz noted that environmental considerations were a strong motivator in homeowners' choice get rid of their green front lawns, particularly for those in drought-prone climates.
But synthetic lawns appear to be decreasing in popularity as a replacement for natural lawns (5% in 2017 versus 8% in 2015). In lieu of lawns, homeowners are adding hardscape (such as stones and pavers), garden beds, and ground cover plants.
Curb appeal
In addition to getting rid of thirsty lawns that require regular mowing, homeowners are opting for lower maintenance plants. Nearly half of owners (47%) updated their beds or borders, and 29% added low maintenance shrubs to boost the curb appeal of their home.
Homeowners are also making it their mission to differentiate their yards from others nearby. The study found that just 6% of front yards look almost exactly like others nearby after having been upgraded, compared to 36% before.
Improved livability
Lighting was the most popular outdoor system update (45%), with nearly one in five installs being smart lighting systems that can be controlled from a mobile device.
Consumers are also investing in a few features to enhance the comfort of their outdoor living space. Ten percent of respondents added a grill and either built-in cabinets, a sink, and/or a refrigerator; 32% added fire pits.
Most (76%) projects were minor, costing $5,000 or less. However, more than half of homeowners (55%) shelled out more than $15,000 on their project. One-third of respondents (33%, compared to 25% in 2016) said the desire to personalize a new-home purchase was what prompted them to embark on their project. 
"Home renovation activity is benefiting from the significant increase in home sales in 2015 and 2016, which is reflected in our findings on motivations for starting a landscape project," said Nino Sitchinava, principal economist at Houzz.
"Since housing inventory has remained low, recent homebuyers likely consider their homes less than ideal, leading them to prioritize upgrades like outdoor projects more than ever, with emphasis on low maintenance," Sitchinava said.
---