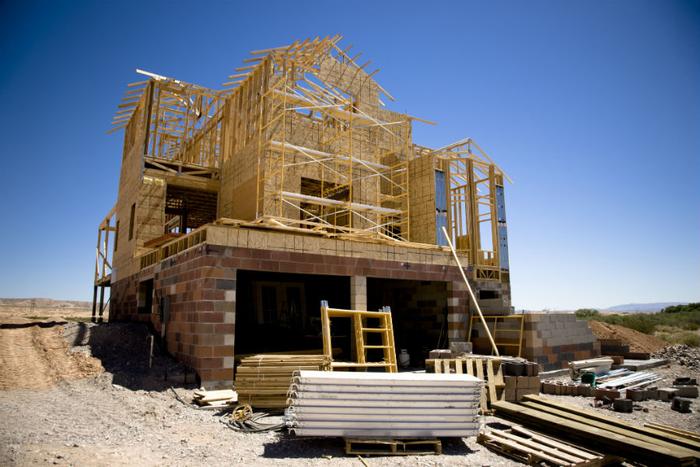 Would-be homebuyers hoping for an increase in housing inventory found little to cheer in the latest Commerce Department report on housing starts.
The number of new homes that began construction last month fell 5.3 percent from an already low number in September 2017. Housing starts were down 4.1 percent in August.
The lack of new construction matters to people hoping to buy a home. With fewer current homeowners putting out "for sale" signs, new construction is needed to make up the difference. Instead, the lack of new homes on the market has dragged down inventory levels for the last few years.
Two results
This lack of inventory has produced two results. It has increased the price of existing inventory and it has caused some homebuyers to keep renting.
When the National Association of Realtors reported last month that pending home sales had declined once again, NAR's chief economist Lawrence Yun said the lack of new construction was partly to blame.
"The greatest decline occurred in the West region where prices have shot up significantly, which clearly indicates that affordability is hindering buyers and those affordability issues come from lack of inventory, particularly in moderate price points," Yun said at the time.
Fewer moderately priced new homes
In fact, new homes that are being built aren't exactly in the moderate price point category. The median price of new homes has been above $300,000 throughout 2018. Homebuilders have produced more expensive homes because they say tight labor and higher material costs make moderately priced homes less profitable.
With fewer moderately priced homes to choose from, overall home sales have begun to fall. Real estate broker RE/MAX reports there were fewer closings through September, along with an 11.6 percent drop in year-over-year sales.
But despite that, homes that sold went for a median price of $241,000 – the 30th straight month year-over-year prices have risen.
"The big drop in September closings catches your attention," said RE/MAX CEO Adam Contos. "The market is clearly rebalancing as buyers and sellers continue to process the increasing interest rate environment and what that means to them.".
But in a hopeful sign for long-term market stability, Cantos said the decline in inventory slowed, a trend he says "signals the ongoing shift toward market equilibrium, and that's healthy in the long-term."