---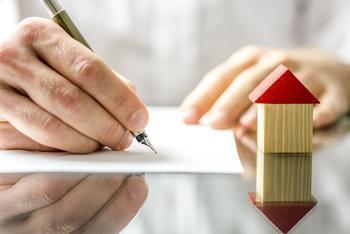 Buying a home in California is pretty expensive. Seven of the ten hottest real estate markets happen to be in that state.
Rising prices returned billions of dollars in equity to homeowners who spent years owing more than their homes were worth, following the financial crisis. While there is less negative equity in booming California, it's a different story in the Rust Belt.
The latest Zillow Negative Equity Report shows most of the underwater homeowners in the U.S. live in states that have experienced an exodus of manufacturing jobs.
For most of the years since the housing collapse, Las Vegas led the nation in underwater homeowners. But that market has recovered, along with many in the West, so that Chicago now holds that dubious title.
Nationwide, the negative equity situation is nowhere near as dire as it once was. In the first quarter of the year, Zillow puts the percentage of homeowners owing more than their homes are worth at 12.7%. That's a far cry from the 31.4% in the first quarter of 2012, when negative equity peaked.
Shifting housing pain
Zillow says the housing pain has shifted. In the immediate aftermath of the financial crisis, when home values plunged, California housing markets were among the hardest hit, since their values had escalated the most.
Now that those markets have mostly recovered, markets in the industrial Midwest and northeast are still struggling. Four of the 10 metros for negative equity are located in the Rust Belt.
"When the housing bubble burst, the West Coast had more than its fair share of underwater homeowners," said Zillow Chief Economist Dr. Svenja Gudell. "But the strong local economy and job markets have significantly helped these housing markets recover, and several are now more expensive than they were during the housing bubble."
In fact, it's been strong wage growth in California, particularly Silicon Valley, that has allowed home prices to skyrocket. In San Jose, Zillow data shows the median priced home is approaching $1 million.
Another bubble looming?
These rapidly rising prices have caused some housing experts to debate whether the market could be entering another bubble phase. Those who think it is point out that the values have risen faster than incomes.
But doubters say the reason for rising prices is different than it was back in 2006. Then, anyone could get a mortgage to buy a home.
Standards are much tighter now, but prices are rising because of supply and demand. There are fewer homes being built and fewer people are selling their homes. That means those that are for sale can carry a higher price tag.
Thanks
Keep an eye on your inbox, the lastest consumer news is on it's way!
Unsubscribe easily whenever you want
---