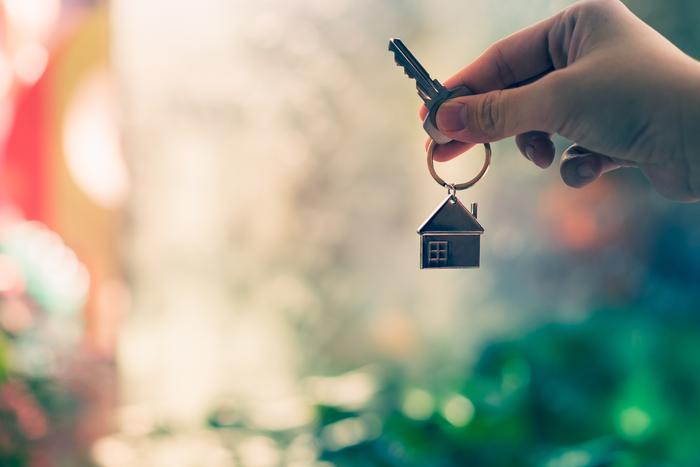 Home closings plunged in June, signaling weakness in the housing market, but maybe not a weakness in the traditional sense. The price paid for the average home keeps going higher.
According to the latest RE/MAX National Housing Report, the number of sales closing last month fell 4.7 percent from May and 7.8 percent year-over-year. That's notable for a couple of reasons.
First, it's a sizable decline, both from one month to another and over a 12-month period. Second, June is typically the strongest month of the year for home sale closings as families try to get moved and settled before a new school year starts.
In fact, June has recorded the most sales each of the last five years. It's only the second June in report history to have fewer sales than May.
Can't be blamed on inventory
So what happened? This drop can't be blamed on a lack of available homes for sale. The inventory of homes rose 1.3 percent over June 2018. Inventory rose for the ninth straight month, and the report's 54 metro areas had the most units for sale since August 2016.
Instead of a shortage of homes, the cost of purchasing one may have kept buyers on the sidelines during the spring home-buying season. The RE/MAX report shows June's median sale price was $276,000 -- the highest ever in the 10-year history of the report.
"Record prices appear to have kept June sales figures from topping a strong May," said RE/MAX CEO Adam Contos. "Nevertheless, there are indications, including the return of very favorable mortgage rates, that the pace could pick up in July."
But mortgage rates rose last week
So far, however, there's little evidence of that happening. Mortgage rates rose last week and total mortgage applications fell 1.1 percent, according to the Mortgage Bankers Association (MBA).
"Mortgage rates increased across the board, with the 30-year fixed-rate mortgage rising to its highest level in a month to 4.12 percent, which is still below this year's average of 4.45 percent," said Joel Kan, MBA's Associate Vice President of Economic and Industry Forecasting. "Coming out of the July 4th holiday, applications were lower overall, with purchase activity slipping almost 4 percent."
Despite the rise in rates and drop in mortgage applications, Contos sees some encouraging longer-term trends for the housing market. Demand for homes has held steady and now inventory levels are increasing. But he admits that supply remains a concern and that home builders need to produce more homes.