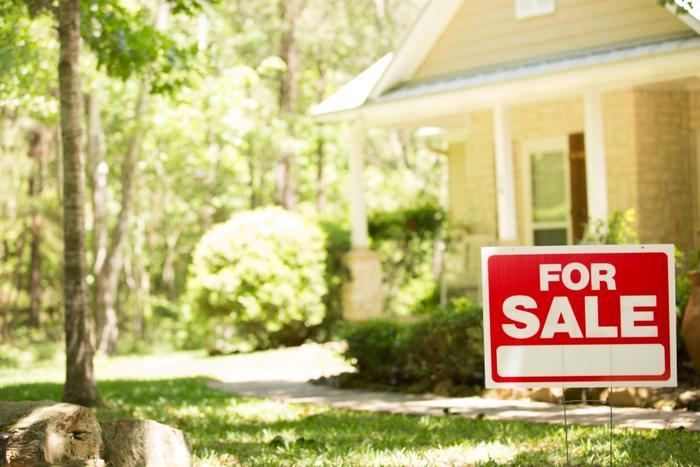 Housing market trends continued to tilt in buyers' favor last month as the number of homes on the market increased for a fourth straight month. Even more promising, inventory levels for starter homes rose.
Realtor.com's Monthly Housing Report also showed the U.S. median listing price continued to moderate as more smaller, lower-priced homes came on the market. All in all, it's good news for people hoping to purchase their first home.
But the improvement is only compared to the spring housing market which was much more active than usual, with bidding wars breaking out for the available homes on the market. When compared to July 2020, the number of available homes for sale plunged 33.5%.
Not yet back to normal
"July housing trends show a market still working its way back toward some version of normal," said Realtor.com Chief Economist Danielle Hale. "The feverish pace of home sales is beginning to follow historical seasonal patterns, while new listings grew at an unusually high rate for the summer months, further helping the inventory crunch."
In other words, the improvement in conditions for buyers is small and incremental. Affordability remains an issue, especially in the move-up sector of the market. Hale says home shoppers should not expect to see prices move lower anytime soon.
"Still, if these changing inventory dynamics continue, we could see a wave of real estate activity heading into the latter part of the year," she said.
The number of new listings heading into the fall months is still well below levels found in 2017-2019, which were already low by historical standards. The increase in entry-level home listings may give first-time buyers an opportunity to enter the market since they can rarely afford newly-built homes.
An increase in smaller homes for sale
In July, the share of single-family homes having between 750 and 1,750 square feet increased from 30.2% in July 2020 to 36.3% in July 2021. The inventory of homes having between 3,000 and 6,000 square feet decreased from 24.2% to 20.1%.
New listings grew 11.1% over July 2020 in the nation's 50 largest metros, with more than half posting double-digit gains. Listings increased nearly 43%  in Columbus, Ohio, nearly 37% in Baltimore, and nearly 36% in Cleveland.
In fact, the biggest regional new listings increases were in the Midwest, where inventory rose 19.8%. Listings were up 11.3% in the West.