---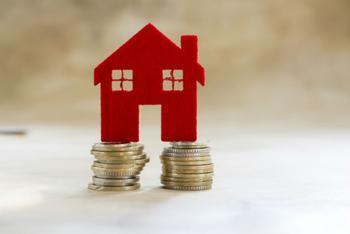 Real estate marketplace Trulia has confirmed what most would-be home buyers have long known. There just aren't that many homes for sale these days.
Trulia's quarterly Inventory and Price Watch found home values gained the most since 2012, but buyers are facing an increasingly tight supply of homes on the market. In the first three months of this year, Trulia says national housing inventory fell to a record low.
The number of homes for sale fell for the eighth consecutive quarter, falling 5.1% over the past year.
The report, which breaks down the market into starter, move-up, and premium homes, found inventory is tightest among starter homes. It's down 8.7%, while the inventory of move-up homes is down 7.9%. On the other hand, there appears to be plenty of premium, more expensive homes. The inventory is down just 1.7% -- the same as last year.
Rising prices and falling inventory
Rising prices and declining inventory is hitting the entry-level home buyer the hardest. As prices rise, affordability becomes a bigger issue. At the same time, fewer available homes simply complicates the problem. And increasing competition for the fewer available homes puts upward pressure on prices.
According to Trulia, the typical entry-level buyer now needs to dedicate 38.3% or his or her monthly income to buy a home. That's a 2.9% rise from last year. Affordability remains less of an issue for those in the move-up and premium housing segments.
Double-edged sword
"Recovering home values have proven to be a double-edge sword," said Trulia chief economist Ralph McLaughlin. "While homeowners across the country are thrilled to regain equity in their homes, many have not been in a hurry to trade up. This has added to the inventory gridlock that ties up would-be starter-home inventory from ever coming on to the market, further constraining supply and decreasing affordability."
Some can't move up because they remain underwater on their mortgages. While they have regained significant equity in the last few years, home values still need to be above what they paid for their homes in order to sell and have enough cash for a down payment on another home.
The nation's home builders, who were very active during the housing bubble, have cut their production by nearly 50% since the bubble popped, making inventory even tighter.
McLaughlin says saving for a down payment is still one of the biggest obstacles for first-time buyers. He says this is hitting Millennials the hardest, as they struggle to save while having to paying increasingly higher rents.
---