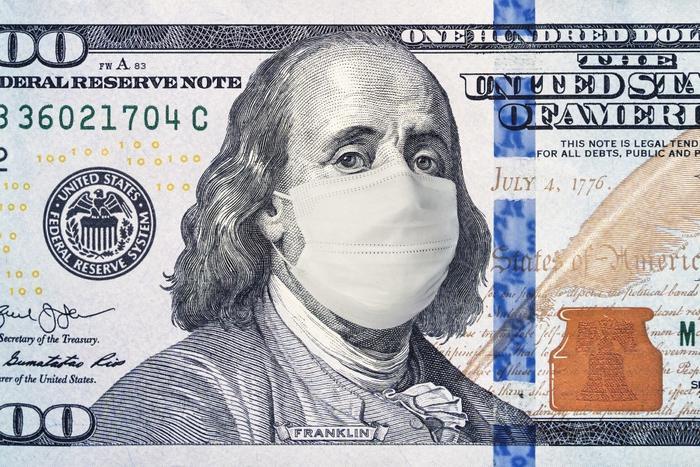 The Trump administration is considering a proposal to send every American a check to help them get through the economic impact of the coronavirus (COVID-19). As of Wednesday morning, the U.S. death toll stood at 114 with more than 6,000 confirmed cases.
Normally an idea advanced by Democrats and opposed by Republicans, the idea of sending Americans a check to help compensate for the economic dislocation caused by the virus is getting a serious hearing in the White House and on both sides of the aisle.
The cash proposal is contained in a $1.2 trillion coronavirus aid packaged backed by the White House. U.S. Treasury Secretary Steven Mnuchin reportedly met with Senate Republicans Tuesday to urge them to pass the measure; he warned that unemployment could hit 20 percent without it.
'Americans need cash now'
At a daily White House briefing, Mnuchin said the administration is giving serious consideration of a proposal in Congress to send every American a check.
"We're looking at sending checks to Americans immediately. What we've heard from hardworking Americans is many companies have shut down, whether it's bars or restaurants," Mnuchin said. "Americans need cash now and the president wants to get cash now. And I mean now in the next two weeks."
How much money might be in those checks is yet to be determined. But in a briefing Tuesday, the Treasury Secretary said the amount might be greater than what has been reported so far, meaning the checks could be for more than $1,000.
That doesn't mean everyone would receive a check, only those Americans who have seen their incomes drop or even disappear in recent days. Mnuchin says payments would likely be capped so that people who don't need help wouldn't receive it.
"I think it's clear we don't need to send people who make a million dollars a year checks," Mnuchin said.
Other measures
The administration is looking for ways to mitigate the economic impact of the coronavirus, including pushing back the filing deadline for federal income taxes. But Mnuchin said taxpayers who are receiving a refund should file as soon as possible to put more money in their pockets.
Americans who owe additional money on their taxes have additional time to file and pay their taxes. The administration said that the move is aimed at keeping money flowing through the consumer economy.
Democrats are proposing a measure to give Americans $2,000, and maybe even more in the future, to help them cope with the economic fallout of the coronavirus. At the beginning of the week, Sen. Mitt Romney (R-Utah) proposed a $1,000 payment.
"Every American adult should immediately receive $1,000 to help ensure families and workers can meet their short-term obligations and increase spending in the economy," Romney said in a statement.