---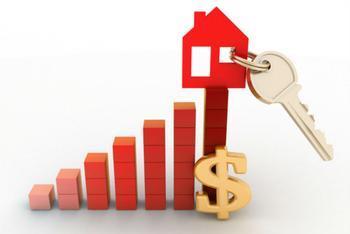 Prices for houses across the U.S. were up during the first three months of the year, marking the 19th consecutive quarterly increase.
According to the Federal Housing Finance Agency (FHFA) House Price Index (HPI), prices rose 1.3% in the first quarter of 2016 and were up 5.7% from the period a year earlier.
The HPI is calculated using home sales price information from mortgages sold to, or guaranteed by, Fannie Mae and Freddie Mac.
"While the overall appreciation rate was robust in the first quarter, home price appreciation was somewhat less widespread than in recent quarters," said FHFA Supervisory Economist Andrew Leventis. "Twelve states and the District of Columbia saw price declines in the quarter -- the most areas to see price depreciation since the fourth quarter of 2013. Although most declines were modest, such declines are notable given the pervasive and extraordinary appreciation we have been observing for many years."
Report highlights
Home prices rose in every state between the first quarter of 2015 and the first quarter of 2016. The top five states in annual appreciation were Oregon (11.8%), Florida (11.2%), Washington (10.9%), Nevada (9.4%), and Colorado (9.0%).
Among the 100 most populated metropolitan areas in the U.S., annual price increases were greatest in the West Palm Beach-Boca Raton-Delray Beach, Fla., where prices increased by 16.7%. Prices were weakest in El Paso, Texas, where they fell 2.8%.
Of the nine census divisions, the Pacific division experienced the strongest increase in the first quarter, posting a 1.9% quarterly increase and an 8.1% increase since the first quarter of last year. House price appreciation was weakest in the Middle Atlantic division, where prices rose 0.6% from the last quarter.
The complete report is available on the FHFA website.
---