---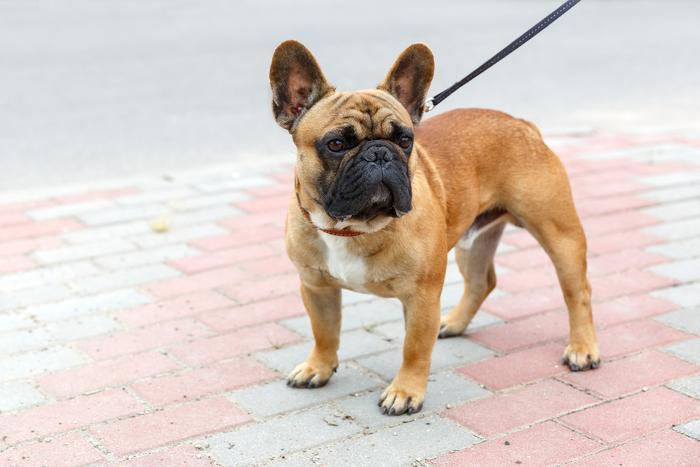 The House of Representatives overwhelmingly passed a four-year reauthorization bill for Amtrak yesterday before flying home for the weekend. But over in the Senate, all the traffic was about highways and there's no telling when the Amtrak measure will get back on the mainline.
You could get the impression that Congress likes dogs more than people, given the speed with which the House included a provision that lets dogs and cats go along for the ride on Amtrak.
Rep. Jeff Denham (R-Calif.) has been the engineer of the Amtrak reauthorization and, inspired by his French bulldog Lilly, has pushed for the pets-on-trains initiative.
Whether the Senate is ready to roll is another question. The Senate Commerce Committee has been more focused on freight trains of late. But Politico reports that senators may wrap freight and passenger legislation together in a larger, more comprehensive bill.
Freight train safety remains a key issue and some senators are holding out for a "positive control" measure that would require trains to be equipped with a mechanism that would apply the brakes automatically in an emergency.
There's also concern about grade crossings, highlighted by the recent accident involving the Metropolitan Transit Authority's Harlem Line in New York.
The House version
The House measure -- known officially as the Passenger Rail Reform and Investment Act (PRRIA) -- is one of those interesting Congressional creations that both helps and hinders rail travel.
According to Denham, the measure "improves rail infrastructure, reduces costs, leverages private sector resources, creates greater accountability and transparency, and accelerates project delivery for Amtrak and the nation's passenger rail transportation system."
But it doesn't give the green light to every rail project and, in fact, would derail projects like the ambitious but controversial California high-speed rail proposal, which Denham calls a "disaster."
"PRRIA will help modernize our passenger rail systems and make Amtrak run more like a business," Denham said. "This is a good, bipartisan bill that for the first time authorizes Amtrak in a fiscally responsible manner while also saving American families time and money."
"Importantly for Californians, it prevents another disaster like California high speed rail from wasting taxpayer dollars. California's high speed rail proposal no longer looks anything like what voters approved."
The project seeks to build a high-speed rail link between Los Angeles and San Francisco, routed through the Central Valley region. Denham, of Modesto, represents a big part of the Central Valley, where many residents view the project as a boondoggle. Somewhere around $6 billion has been spent on it so far.

Under PRRIA, if grant applicants cannot complete their proposed projects and operate at full capacity within 20 years, any funds provided on by the federal government would have to be returned on a pro-rated basis.
So, while Lilly might be able to catch a ride home from D.C. to Modesto, she'll have to fly or hitch a ride if she wants to continue on to L.A. or San Francisco.
---