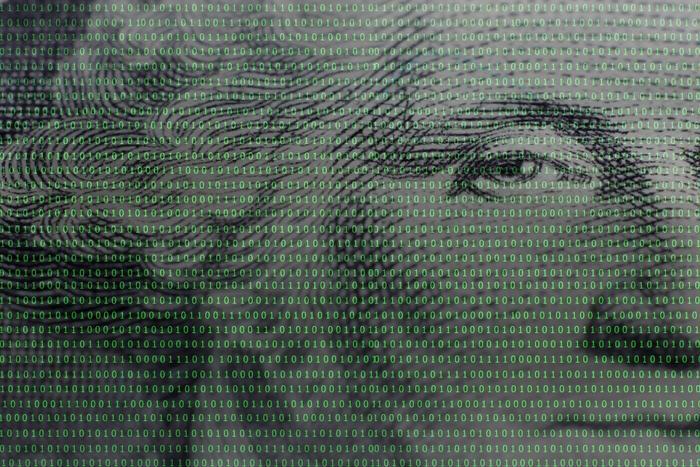 On Monday, the U.S. House Judiciary Committee made it official that it's starting a "top-to-bottom" bipartisan investigation into competition in digital markets and possible antitrust behavior.
While the committee didn't name names, Facebook, Google, Apple, and Amazon all seem to fit the committee's characterization of "a small number of dominant, unregulated platforms [that] have extraordinary power over commerce, communication, and information online."
"Based on investigative reporting and oversight by international policymakers and enforcers, there are concerns that these platforms have the incentive and ability to harm the competitive process," the committee wrote in a news release.
A long time coming
It's been 18 years since the U.S. government filed an antitrust lawsuit against Microsoft, accusing the company of illegally maintaining its monopoly position in the personal computer (PC) market. At the time, regulators said the company did this primarily through the legal and technical restrictions it put on the abilities of PC manufacturers and users to uninstall Internet Explorer and use other programs such as Netscape and Java.
When the matter came to trial, the district court ruled that Microsoft's actions constituted unlawful monopolization under the Sherman Antitrust Act.
Then, in October 2011, the FTC found that Google misrepresented "privacy assurances to users of Apple's Safari Internet browser." Google cut a deal for $22.5 million and promised to make some voluntary changes, with the case closing in 2013.
Since then, there have been a variety of cases like the one the U.S. Supreme Court heard  stemming from an $8.5 million settlement between Google and class-action lawyers who said the tech giant had violated its users' privacy rights. However, there has been no investigation representing the same magnitude as the one the Judiciary Committee is taking up now.
The case against Facebook
How did these tech giants land themselves in hot water? In Facebook's case, it could be a mix of two elements: one, the fact that the company has about 70 percent of U.S. adults as a customer in one fashion or another -- which gives it an incredible amount of power; and, two, Facebook's acquisition of nearly 80 other companies -- possibly an effort to have 80 fewer competitors to worry about. When some rising social media competitors tried to form an "anti-Facebook alliance," they found out their David was no match for Facebook's Goliath.
"Facebook would just approach a company and say something to the effect of, 'Join us or we will copy you,'" said Foursquare co-founder Naveen Selvadurai of the issue.
While it's too early to tell if Congress will find Facebook's practices "anti-competitive," one legal tech analyst thinks there's enough smoke to start that fire already.
Writing in The Berkeley Business Law Journal, Dina Srinivasan suggests that Facebook conducted "pervasive surveillance in spite of consumers' preference for privacy."
In Srinivasan's examination of Facebook, she claims that, overall, Facebook has a lamentable track record loaded with oh-sorry-we-missed-that type omissions, "reliance-inducing future promises," insincere excuses, and false statements -- all of which "collectively, likely deceived users."
Other consumer-oriented gaffes that Srinivasan says Facebook made include:
Advertising surveillance
In 2007, when Facebook's steam was first picking up, it "reneged on the promise not to surveil users outside of Facebook through the release of an advertising product called 'Beacon.'"
Beacon was part of Facebook's advertising ecosystem that sent data from external websites back to its own platform for a variety of purposes, including ad targeting and tracking Facebook users' activity on third-party sites that also employed Beacon. That third-party activity was reportedly published to users' News Feeds, and it took place when users weren't connected to Facebook and without their knowledge.
The lack of an option to block information from being sent to Facebook was a major faux pas for Beacon -- one controversial enough that Beacon wound up the target of a class-action lawsuit, then shuttered in September 2009.
Mark Zuckerberg subsequently called Beacon a "mistake' -- the kind that "overshadowed much of the good work we've done."
Development of "social plugins"
After Facebook closed down Beacon, it began developing a series of "social plugin" products which Srinivasan argues are relevant to an antitrust inquiry for three reasons.
"First, history reveals that competition continued to restrain Facebook's ability to initiate surveillance."
"Second, Facebook's surveillance framework today requires the coordination of millions of independent third-parties. Facebook induced publishers and others to first coordinate with Facebook upon the representation that Facebook would not leverage their coordination for commercial surveillance."
"Third, the record opens the door to consider (as to) whether Facebook's pattern of conduct reflects an anticompetitive acquisition of monopoly power under Section 2 of the Sherman Act."
Deterioration of its promise not to track
Srinivasan cites a 2018 example where Erin Egan, the chief privacy officer of Facebook, explained that Facebook would bypass consumer Do Not Track settings because Facebook does not track consumers for advertising purposes, in effect arguing that consumers do not understand what Do Not Track means.
"We don't use that data for an advertising purpose," Egan emphasized. In 2014, after Facebook changed course and began tracking consumers for commercial purposes, Facebook simply continued to ignore consumers' Do Not Track requests.
Facebook circumvents consumer attempts to opt-out
From Srinivasan's point-of-view, Facebook tracked its users' behavior across the internet even though consumers weren't on board for that level of scrutiny.
"First, Facebook itself did not and does not allow consumers to opt-out of the new off-site tracking," writes Srinivasan.
"Second, Facebook chose to ignore consumers' explicit requests enacted via the browsers' Do Not Track option, to not be tracked. Third, when consumers installed ad blockers to circumvent tracking and targeted advertising, Facebook responded by circumventing the users' installed ad blockers."
The chief consumer takeaway
Out of the myriad of arguments Srinivasan makes, her conclusion is the one that consumers should pay attention to most.
"The fact that this century's new communications utility is free but necessitates widespread surveillance of consumers is a paradox in a democracy. Facebook watches, monitors, and remembers what over 2 billion people do and say online. Contrary to what those in the advertising industry would regulators to think, American consumers value a state of no surveillance and have attempted to protect this aspect of their privacy since the beginning. The fact that the free market today offers no real alternative to this exchange is a reflection only of the failure of competition."
Only time will tell whether the House Judiciary Committee takes viewpoints like Srinivasan's to heart and forces a total reset on how much power Big Tech can have. But, she already has one of Facebook's co-founders sharing her opinion.
"Mark Zuckerberg cannot fix Facebook, but our government can," wrote Chris Hughes in an opinion piece in the New York Times.
The ball is now in Congress' court
In summarizing his position on the matter, Chairman Jerrold Nadler (D-NY) -- like most consumers -- believes that the internet has tremendous upsides, including "a surge of economic opportunity, massive investment, and new pathways for education online."
"But there is growing evidence that a handful of gatekeepers have come to capture control over key arteries of online commerce, content, and communications. The Committee has a rich tradition of conducting studies and investigations to assess the threat of monopoly power in the U.S. economy," he said.
"Given the growing tide of concentration and consolidation across our economy, it is vital that we investigate the current state of competition in digital markets and the health of the antitrust laws."