---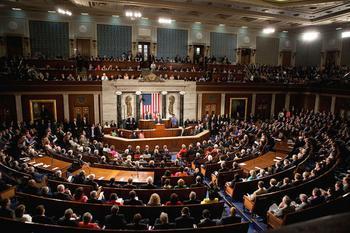 House Republicans have submitted a budget bill that curbs the activities of two key regulatory agencies – the Consumer Financial Protection Bureau (CFPB) and the Federal Communications Commission (FCC).
In a statement, Rep. Harold Rogers, Chairman of the House Appropriations Committee, said the bill includes a provision to increase oversight of the CFPB. It would do that by changing how the agency's funding is approved.
Currently, CFPB's funding falls under Federal Reserve review. The budget bill would place it under Congress' control.
"This change will allow for increased accountability and transparency of the agency's activities and use of tax dollars," Rogers said.
The legislation would also alter the leadership structure of the CFPB from its current single Director to a five-member Commission. It would also require the CFPB to study the use of pre-dispute arbitration prior to issuing regulations.
CQ-Roll Call reports that Wall Street interests have long pushed for limits on the regulatory agency, which business interests have complained is overly aggressive.
Cutting the FCC budget
The draft legislation also takes aim at the FCC. It cuts the agency's budget $43 billion below the administration's request, which would give the FCC less money than it got in Fiscal 2016.
The legislation would also bar the FCC from implementing its net neutrality order until certain court cases are resolved; would require newly proposed regulations to be made publicly available for 21 days before the Commission votes on them; would prohibit the agency from regulating broadband rates; and would halt further FCC activity on the recently proposed set-top box rule until a study is completed.
The Obama administration has proposed opening cable TV set-top box sales to competition, meaning subscribers could purchase their own box and not be required to rent one from their cable TV providers.
President Obama issued an executive order in April to start the move toward competition. The administration maintains that ending the set-top box monopoly would not only be less costly for consumers, but could open up more programming choices.
While the legislation may have an excellent chance of passing in the GOP-controlled Congress, it is highly unlikely Obama would sign a bill rolling back two pet consumer initiatives.
That could set up a budget showdown between the White House and Congress later in the year, just as the 2016 presidential race is in the home stretch.
---