---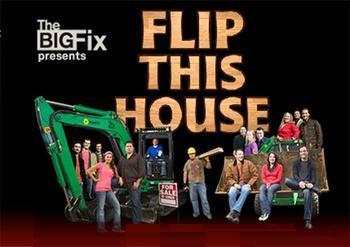 During the housing boom, investors -- amateurs and professionals -- engaged in house "flipping" for fun and profit. They would buy or build a house and almost immediately sell it. A lot of money was made that way.
It wasn't that hard to do because it was easy to get a loan and home prices kept going up. But the housing market crash of 2008 brought an end to flipping -- or did it?
The A&E cable TV program "Flip This House," which follows investors and contractors as they buy, renovate and sell homes, is as popular as ever. And though there isn't as much flipping going on as there was a few years ago, the practice is making a strong comeback. According to real estate portal RealtyPin.com, the number of flips rose 25% nationwide in the first six months of 2012, compared to the same period of 2011.
How can that be?
Days of easy money
"Before the bubble burst, flipping was something that you saw going on all over the country," said James Paffrath, RealtyPin.com's CEO. "After all, it was easy to get financing, so no matter how high purchase prices were, it didn't matter. Investors could qualify for a loan, buy what they wanted with very little cash down, make some upgrades, then turn around and sell for a much higher price. They didn't need a ton of cash on hand to make it work."
Maybe, but home prices were escalating rapidly back then. Today, not so much. How are flippers making money in this environment? It turns out they're doing it a little differently.
For one thing, they aren't borrowing the money. They're paying cash. The monthly existing home sales reports from the National Association of Realtors (NAR) show that cash sales consistently make up about 30 percent of the sales each month and it's investors primarily who pay with cash.
Cash is king
"Because it's so much tougher to qualify for a mortgage than it was during the height of the housing boom, many investors prefer to skip all of the red tape and pay with cash," Paffrath said. "That way, they can make purchases a lot faster than they would if they had to go through the traditional lender process."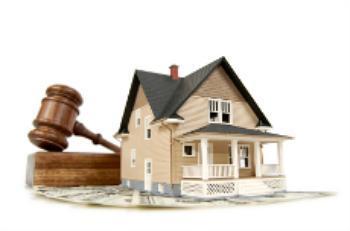 There are some disadvantages to paying cash. It ties up all your capital, limiting the number of "flips" you can do. But that might turn out to be an advantage, keeping investors from getting over-extended, which happened a lot during the bubble days.
And even though investors are limited to what they can buy with their own money, the post-crash market has offered up lots of bargains in the form of foreclosures and short-sales, so their are plenty of properties in their price range.
Fine, so investors can buy homes, fix them up and put them back on the market. But we've been in a housing recession for a while. Will anyone buy them? Paffrath says they will but you have to pick your markets.
Rising from the ashes
"Right now, Phoenix seems to be the most popular place for flipping," he said. "At the end of 2012, more than one-quarter of buyers in Phoenix were investors, most of whom were from out of state. Because home values are rising so quickly, flippers don't even have to make any upgrades to the homes. All they have to do is hold onto the property for a few months and let natural area price increases work their magic."
How much can they make? Paffrath says home values in Phoenix are rising about two percent per month. Put a little sweat equity into giving the place some curb appeal and investors can reap a nice return.
By the same token, Paffrath says there isn't a lot of flipping going on in expensive housing markets like Seattle. The average cost of a home -- even one in foreclosure -- can be more than an investor wants to tie up. After all, they aren't using "other people's money" now but their own.
Adding value
Another difference with today's flipping is the requirement to add some value. That usually didn't happen in the bubble days because it didn't have to. It was a "sellers market." Things are different now.
With the housing market still on the mend, Paffrath says the only way you're going to make a significant profit on a flipping project is to actually flip the house -- and quickly. That means going in, updating out-of-date appliances, making all of the necessary repairs, both major and minor, and doing an overall renovation to the home. You'll have to spend money. Just don't spend too much.
"If you plan on renovating the home, you run the risk of over-improving – meaning that you improve the home beyond the scope of the rest of neighborhood," Paffrath said. "Buyers aren't going to spend $200,000 on a house, when the rest of the homes around it are only worth $100,000. So, you have to know exactly what the area around you is worth before you start upgrading anything. Otherwise, you could end up wasting a ton of money."
Flipping could become even more widespread as the housing market continues to recover. Paffrath points out that last last year FHA waived an anti-flipping regulation that would have prevented the agency from insuring homes that were sold within 90 days of being purchases. He thinks they did it to encourage more people to start flipping, which would, theoretically at least, jump-start the housing market.
---