---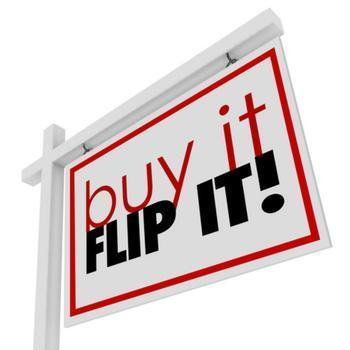 House-flipping is as popular and as profitable as it has ever been, according to new research from ATTOM Data Solutions, the new parent company of RealtyTrac.
In the second quarter of this year, it counted 51,434 house flips in monitored U.S. markets, up 14% from the first quarter and up 3% from the second quarter of 2015. It's the largest number of flips since the second quarter of 2010, when the housing crisis flooded the market with foreclosures.
A flip is defined as a property sold for the second time within a 12-month period. To be included in the RealtyTrac report, it had to occur in one of more than 950 counties that account for more than 80% of the U.S. population.
Deja vu?
Flipping houses was all the rage during the housing bubble, which might cause some to view the report with alarm. But things are a little different from 2006, when house-flipping peaked, just before the crash.
RealtyTrac reports flips made up 5.5% of all residential real estate transactions in the second quarter, and has pretty much kept that pace since the housing market crash. In some ways flippers have been a positive force in the real estate market.
By and large, the homes that are flipped are foreclosures, or other run-down properties that can be purchased at a significant discount. Homes that are damaged will not qualify for most financing, meaning they can't be sold unless a buyer comes to the table with cash.
After a flipper renovates a property, with updated kitchen, new flooring, and fresh paint, the house easily qualifies for financing and will sell at a price that is comparable to other houses in the neighborhood.
Providing inventory
Without flippers, real estate inventory would be even tighter, since these homes might not be accessible to buyers. Since builders aren't putting up nearly as many new homes as in the past, flippers are providing much needed inventory that keeps prices from rising even faster.
Nearly 40,000 investors carried out flips in the second quarter, the largest number since 2007.
"Home flipping is becoming more accessible for smaller operators thanks to an increasingly competitive lending environment with more loan options for real estate investors, who are also benefitting from the historically low mortgage interest rates," said Daren Blomquist, senior vice president at ATTOM Data Solutions. "That favorable lending environment for flippers has helped to fuel the recent flipping frenzy we've seen over the past five quarters.
Flipping, which carries obvious risk, is also highly profitable. The report shows the average return on investment (ROI) in the first two quarters of 2016 was 49%, compared to 27% in 2006.
---