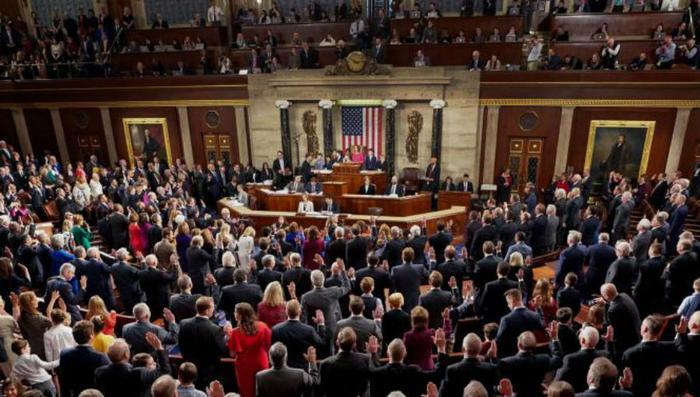 On Thursday, House Democrats passed a legislative package in a bid to end the partial government shutdown, which has been going on for two weeks as of Friday.
The measure would fund the Department of Homeland Security at current levels through February 8 and reopen parts of the government that are currently shut down, The Associated Press reported. A separate bill would fund the Departments of Agriculture and Interior and other agencies through September 30.
However, the package rejects President Trump's demand for $5 billion in border-wall funding. Due to this fact, the package is expected to be "dead on arrival in the Senate," according to CNN.
During an interview with Fox News' Tucker Carlson on Thursday, Vice President Mike Pence said that, "if there's no wall, there's no deal" to end the partial government shutdown. "We are here to make a deal, but it's a deal that's going to result in achieving real gains. ... We will have no deal without a wall," Pence said.
Wall funding a main sticking point
Following the passing of the spending package on Thursday, House Speaker Nancy Pelosi implored Trump and Senate Republicans to "take yes for an answer" and approve the Homeland Security measure.
"We're not doing a wall," Pelosi told reporters at a news conference later that day. "Does anyone have any doubt that we're not doing a wall?"
Meanwhile, Trump has remained unwilling to concede his staunch position in favor of the wall on the U.S-Mexico border. "Without a wall you cannot have border security," the President has said.
"You can call it a barrier, you can call it whatever you want," Trump said at a White House briefing. "But essentially we need protection in our country. We're going to make it good. The people of our country want it."