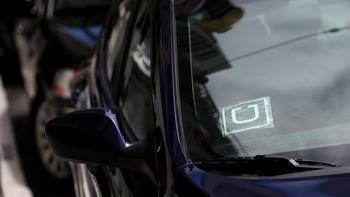 If you miss the bus, another one will usually be along soon. It works that way with legislation too sometimes.
In the last Congress, the House passed something called the Modernizing Government Travel Act, which would basically allow federal employees to be reimbursed for using Uber, Lyft, and similar services when traveling on official business. But the Senate failed to act.
Now the current House has passed the measure again and its sponsors are hoping it's not left standing on the street corner this time.
"Our bipartisan bill ensures that innovative and cost-effective modes of transportation are available to the thousands of federal employees in Washington and Massachusetts for official travel," said Congressman Seth Moulton (D-MA) when the bill passed the first time in 2016.
"We know that this increased engagement in the sharing economy will reduce federal spending and by passing our bill today, the House has agreed to our idea that we can save taxpayer dollars by bringing government travel into the 21st century," Moulton said.
Not much opposition
Supporters of the bill in the last Senate included Sen. Mike Lee (R-UT) who said "millions of Americans have saved themselves time and money by using new innovative travel services such as Uber, Lyft, and bikeshare but current federal travel reimbursement regulations have made it difficult for federal employees to use these new technologies while on the job."
Not surprisingly, Uber and Lyft have been proponents of the legislation.
"Uber is committed to providing reliable transportation at the push of a button for everyone, everywhere, including those working in the federal government," said Niki Christoff, Head of Federal Affairs for Uber.
"Allowing federal workers to choose innovative transportation solutions like Lyft when travelling for work is a great way to encourage more efficient use of resources and ensures that government workers have access to affordable, reliable transportation options," said Joe Okpaku, Lyft's Vice President of Government Relations