---

You normally think of IKEA as providing cheap furniture in a box. But in a new venture, an IKEA subsidiary will be providing a cheap hotel room in a box.
IKEA and Marriott Corp. are putting together an effort to create thousands of cheap hotel rooms in Europe. But you can leave your Allen wrench at home, the hotels won't use IKEA furniture.
Marriott calls the new chain its "first entry into the economy tier, three-star hospitality segment in Europe." That's what we said -- cheap rooms.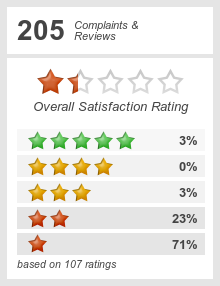 "Designed to capture the rapidly emerging millennial traveler, the new brand combines contemporary stylish design, approachable service and, most importantly, an affordable price," Marriott said in a prepared statement.
Inter IKEA, the furniture chain's parent company, is investing around $500 million to help build 50 of the budget hotels in Europe over the next five years, the Wall Street Journal reports.
As Europe transforms itself into a gigantic Disneylandish attraction dedicated to memorializing its quaint ethnic and cultural history, there's an unending demand for cheap hotel rooms to accommodate a world population that increasingly spends its time plodding around touristy cities visiting the same clothing and curio shops that exist back home, taking time out for an occasional break at the nearest Starbucks.
The rooms themselves will be modular, we're told. They'll be prefabricated offsite, then snapped together by assemblers who'll be paid a lot less than the skilled construction workers who now build and remodel hotels.
The hotel chain is being called Moxy. It's aimed at younger, stylish travelers on a budget, not creaky retirees who demand more lavish surroundings. The first hotel is expected to open in Milan in a year or so. Marriott describes the concept in this video:
"Moxy Hotels is the essence of the next generation traveler, not only Gen X and Y but people with a younger sensibility, for whom contemporary style is paramount," said Arne Sorenson, President and CEO of Marriott International. "Every aspect of the hotel was thoughtfully researched and crafted to reflect and deliver on the changing lifestyles and expectations of this fast-growing customer segment. We believe Marriott will lead the way in redefining the traditional economy hotel experience throughout Europe."
---