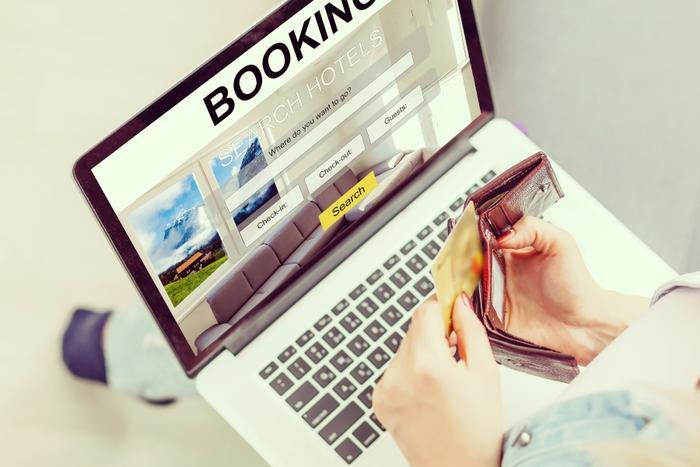 The hotel resort fee epidemic has caught the eye of members of the U.S. Congress, and it's none too soon.
Rep. Eddie Bernice Johnson (D - TX) and Rep. Jeff Fortenberry (R - NE) have teamed up to craft the Hotel Advertising Transparency Act of 2019 (H.R. 4489). If the proposal becomes law, it would outlaw deceptive and unfair advertising of hotel room rates. That would be a huge win for consumers, as it would help them better avoid hidden fees and charges.
"This summer, we witnessed a record number of Americans take the opportunity to travel. Unfortunately, this also meant a record number of travelers were subjected to deceptive hidden fees charged by hotels, motels, and other places of accommodation," said Congresswoman Johnson. 
"It is projected that in 2019, over three billion dollars in revenue alone will be collected from consumers due to these hidden fees. Consumers should be able to enjoy their vacation without being ripped off and financially burdened. This bill would require that the prices advertised by hotels and online travel agencies must include all mandatory fees that will be charged to a consumer, excluding taxes."
"When travelers search for hotel options, they deserve to see straightforward prices," added Congressman Fortenberry. "They should not get hit with hidden fees that are designed to confuse consumers and distort the actual price."
The findings
In their proposal, it's apparent Johnson and Fortenberry did their homework. The duo took a deep dive into the Federal Trade Commission's (FTC) powers and pored over a study the FTC did on hotel resort fees.
Following their analysis, Johnson and Fortenberry shed the following light:
"Hotel rooms and other places of lodging are often advertised at a rate and later in the buying process mandatory fees* are disclosed that were not included in the advertised room rate." *(aka resort fees, cleaning fees, or facility fees)

"The number of short-term lodging facilities that charged mandatory resort fees is growing."

"Advertising that does not reflect the true mandatory cost of a stay at a place of short-term lodging is deceptive."
Maybe we're finally getting somewhere
Johnson and Fortenberry's initiative follows the efforts of 47 state attorneys general, who launched an investigation into the practice of hotel resort fees and called out the Marriott chain for the shade it puts on its advertised rates. Wyndham also found itself in the crosshairs of a lawsuit in Pennsylvania Federal Court for artfully advertising low rates without being transparent about the additional hotel resort fees. Hilton Worldwide -- and its 15 brand offspring (Embassy Suites, Hampton, DoubleTree, et al) -- also found itself as a defendant in a lawsuit claiming the same impropriety.
Similar to what other congressional groups have done to get federal agencies back on track, the Hotel Transparency Act is giving the FTC another chance to get this project done. In Johnson's and Fortenberry's minds, the agency already has the power to regulate and prohibit unfair or deceptive acts or practices that affect commerce.
The FTC first tried to tackle the situation by itself in 2012 by sending warning letters to 35 hotel operators and 11 online travel agents. The agency warned both groups that mandatory resort fees could confuse consumers. Whether no one listened, no one cared, or the FTC decided to try and catch bigger fish is anyone's guess -- but nearly seven years of what could've been proactive effort were lost.
How long will this take?
The Hotel Advertising Transparency Act has already been referred to a subcommittee of the House Committee on Energy and Commerce, making it a longshot to get a hearing anytime before 2020. But Skift's Dennis Schall sees current progress as a hopeful sign.
"Momentum is building for reform in the way hotel resort fees get displayed online...If the legislation becomes law, its impact would reverberate across online travel." Schall said.
"It would level the playing field in metasearch sites such as Kayak, Trivago, and Google Hotels, where some hotels list their total rates because they don't charge resort fees, and other properties merely list their base rates without the resort fees included. The same is true at online travel agencies sites such as Expedia.com and Priceline.com."