---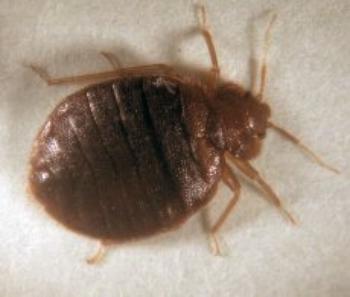 A California woman is suing the Renaissance Marriott Hotel in Palm Springs, claiming she was bitten by bed bugs more than 400 times while sleeping at the hotel.
Kerstin Minass, 26, said she faces permanent scarring to her face, body and hands and said her social life has been marred because of fears that she may be carrying the blood-sucking anthropods on her person or clothing, Courthouse News Service reported.
Minass said that after the bed bug attacks on May 5, she notified the hotel management, which immediately began cleaning and disinfecting the room, thereby destroying key evidence, to wit the bed bugs.
The suit says the hotel breached its obligation to protect its guests from harm by allowing the bed bugs to take up residence in the hotel.
In the suit, filed in U.S. District Court in California, Minass notes that the bed bug is "most often associated with substandard housing, filthy conditions and poor hygiene."
"Typically feeding every four days, [the bed bug] sucks blood from its hosts with piercing mouthparts," as Minass contends the hotel's bed bugs did to her.
---