---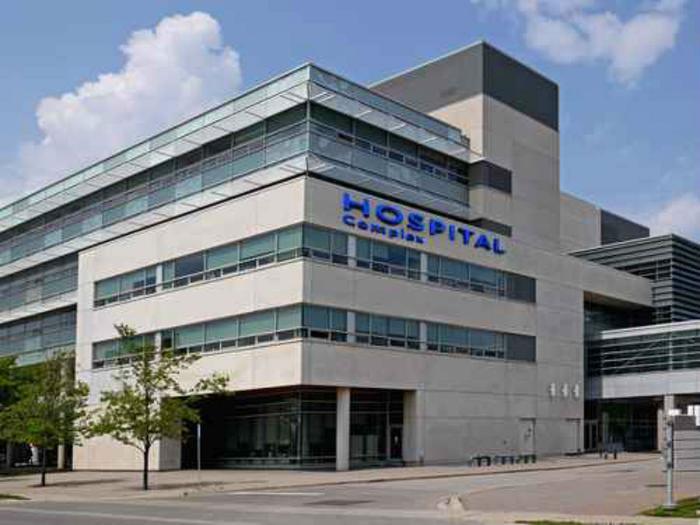 Wall Street mergers have become commonplace in the last two decades as everything from airlines to hotel chains have consolidated.
Researchers at Johns Hopkins believe that it's bad news for consumers when hospitals merge. They allege that, more often than not, it leads to higher costs and declining services. The researchers, writing in the journal JAMA, say there has been too much hospital consolidation lately.
"It's really Economics 101, but in the health care field, the implications of 'too big to fail' hospital systems could be far more devastating than similar consolidations in other industries because ultimately they threaten access and quality of care," said lead author Dr. Marty Makary, professor of surgery at the Johns Hopkins University School of Medicine.
More FTC oversight
Makary and his colleagues are asking the Federal Trade Commission (FTC) to be more skeptical when hospital systems seek approval to consolidate. In particular, they say the FTC needs to pay close attention to geographic regions where proposed mergers could create a single dominant hospital system.
Why is consolidation such a problem? These healthcare insiders argue hospital monopolies can engage in practices that affect both the price of services and patient outcomes because they operate without the checks and balances of a competitive marketplace. That, they warn, could add to rising healthcare costs paid by consumers in the form of high-deductible insurance policies and higher co-pays.
Merger & acquisition (M&A) activity is on the rise. The Johns Hopkins researchers count 193 mergers in 2013 and 2014. What's worse, they contend that about one-fifth of U.S. hospitals are planning to seek a merger in the next five years.
Corporations don't like competition
Corporations seek to merge for the primary purpose of reducing competition. It also reduces what they see as excess capacity within the system.
The airline industry is a prime example. Multiple mergers have reduced the number of airlines, which has reduced capacity. It has worked very well for the airlines, which are more profitable than they have been in years. Ask frequent fliers whether it has worked well for consumers and you'll probably get a different answer.
The Johns Hopkins researchers say the healthcare system needs more competition, not less, to function properly. They point to a 2013 analysis showing that none of the 306 geographic health care markets in the U.S. is considered "highly competitive."
Nearly half of these markets, they add, are deemed highly concentrated, with a handful of small hospitals dominated by a single powerful player.
Other watchdogs
Johns Hopkins is home to other medical cost watchdogs. In June we reported Gerard F. Anderson of the Johns Hopkins Bloomberg School of Public Health and Ge Bai of Washington & Lee University took a close look at how hospitals mark up and pass on their costs.
They discovered 50 U.S. hospitals with what they say is the highest markup of prices over their actual costs. Their research shows these hospitals are charging out-of-network patients and the uninsured, as well as some insurers, more than 10 times the costs allowed by Medicare. It's a stunning markup of more than 1,000% for the same medical services.
The researchers blame a combination of the lack of regulation of hospital charges in the U.S. and no market competition for what they term "price-gouging" that trickles down to nearly all consumers, whether they have health insurance or not.
"For the most part, there is no regulation of hospital rates and there are no market forces that force hospitals to lower their rates," Anderson said at the time. "They charge these prices simply because they can."
Makary and his colleagues say limited integration of healthcare facilities can provide some cost-saving benefits. But they say "unbridled gobbling up" of smaller hospitals by large health care systems could have the opposite effect because it can stifle innovation-stimulating competition.
---