---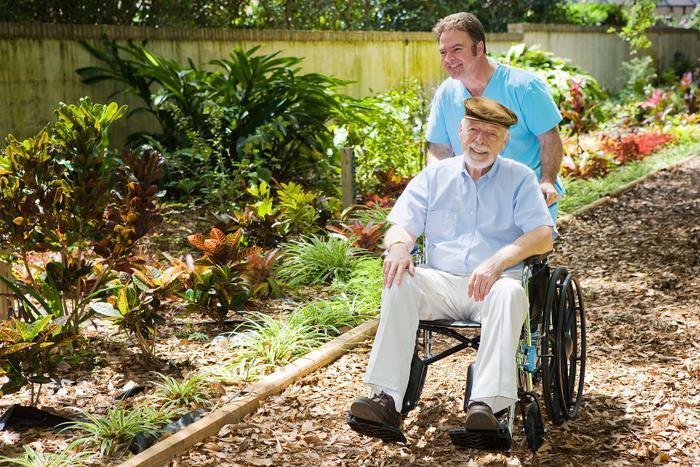 No one likes to think about dying, much less talk about it. So when a medical diagnosis is terminal, the first reaction is shock. The second is wondering what to do next.
Increasingly U.S. consumers are turning to hospice care, which is medical care with a different goal – maintaining or improving the quality of life for someone whose illness, disease or condition is unlikely to be cured. The National Hospice and Palliative Care Organization estimates (PDF) that in 2012, 1.6 million parents received hospice services.
One appeal of hospice is the dying patient often remains at home. A family member usually serves as the primary caregiver and, when appropriate, helps make decisions for the terminally ill patient.
Members of the hospice staff make regular visits to assess the patient and provide additional care or other services. Hospice staff is on-call 24 hours a day, 7 days a week.
Caregiver support
Hospice care, which becomes available when the prognosis is 6 months or less, also offers practical support for the caregiver(s) during the illness and grief support after the death. It seems to help.
A new report from researchers at the Icahn School of Medicine at Mount Sinai found spouses of people getting hospice for three or more days had suffered less from depression than those who did not have hospice assistance.
"We know hospice provides high quality care to patients, but now we're also seeing a benefit for spouses," said Katherine Ornstein, lead author of the study. "If we want to understand the impact of hospice care, we should consider the potential benefit not just to the patient, but to the caregiver, and perhaps, the entire family and social network. We need to remember that care near the end of life affects not only patients, but also their loved ones."
What hospice does
But the primary emphasis is on the patient. Hospice representatives control pain and provide comfort while ensuring that medication, therapies and treatments all support a care plan that is centered on the patient's goals.
The care isn't simply clinical in nature. Art and music therapists inspire joy. Pet therapy and massages are offered as part of many programs as well. These extras often lead to a patient focusing on living life as long as possible, since he or she is no longer has to endure difficult treatments, such as chemotherapy.
Hospice services become available to a patient when a hospice physician and a second physician, usually the individual's family doctor or specialist, certify the patient meets specific criteria – generally, the patient's life expectancy is 6 months or less if the illness, disease or condition runs its typical course. However, if the individual lives longer than six months and their condition continues to decline, they may be re-certified by a physician or nurse practitioner for additional time in hospice care.
Similarly, if a hospice patient's condition improves, he or she may be discharged from hospice care. The patient is eligible for hospice again if his or her condition begins to decline.
According to the Hospice Foundation of America (HFA), most hospice providers offer essentially the same services to meet Medicare guidelines. Still, there may be some extras that set some providers apart.
HFA offers this advice for finding the right provider.
---