---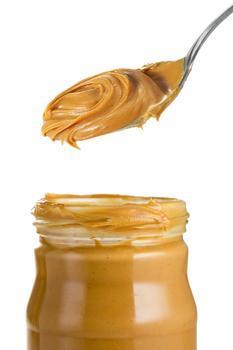 There's possible good news for peanut allergy sufferers, though it definitely falls under the "Don't try this at home" category: British medical researchers have reported success in a strategy wherein they treated allergy sufferers by regularly exposing them to small amounts of peanut protein (under strict doctor supervision and other controlled conditions, of course, so don't try this at home).
The Independent, summarizing a study published in the Lancet medical journal, reported that "Out of 99 children who were given the new form of immunotherapy, 84 per cent of one group and 91 per cent of a second group could safely eat five peanuts a day after six months – 25 times what they would normally be able to tolerate and more than they would be likely to encounter in everyday foods."
If you have an allergy – to peanuts or anything else – this means that for some reason, your immune system treats a generally innocuous substance as though it were an actual infectious threat. Nobody knows exactly why the number and percentage of allergy sufferers has increased in recent decades – in America, those "May contain peanuts" warnings you see on various non-peanut foods didn't start appearing until the mid-1990s or so.
But there are various competing theories: perhaps the increase in allergies is due to modern, sterile living environments – with no microbes to fight, the immune system goes after something else. Maybe it's due to changes in the industrial processes used to prepare these foods. Or maybe there aren't actually more allergic kids than before; maybe we're just doing a better job of identifying and treating them.
Can be deadly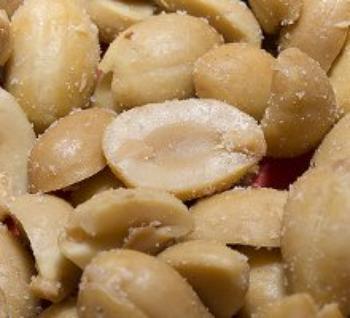 Whatever the cause ultimately proves to be, peanut allergies appear to be among the deadliest; for children with particularly bad allergies, exposure to even trace amounts of peanut protein can lead to anaphylactic shock that can be fatal without immediate medical treatment — which is why an immunotherapy granting people the ability to safely eat a mere "five peanuts a day" after six months is such a potentially important breakthrough: not enough to let allergy sufferers nosh on peanut-butter candies, but at least sufficient to let them safely sit in the vicinity of those who do or nibble on cookies or other foods that may contain the merest trace of peanut protein.
Despite the promising first step offered by this study, additional years of clinical trials will almost certainly be required before this therapy is widely offered to people with allergies.
And again: don't try this at home. Anyone with food allergies should consult a board-certified allergist or immunologist for treatment and advice.
---