---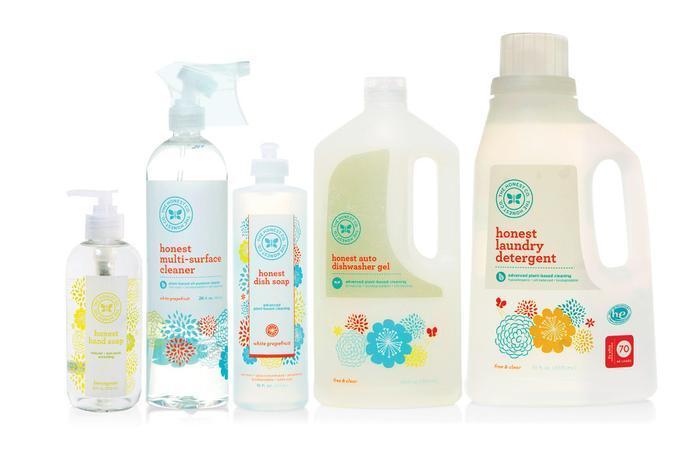 Years ago, Google vowed not to be evil, providing a handy hook for anyone wanting to criticize its subsequent actions. The same might be said of the Honest Co., which sells such things as diapers, soap, and lotions, swearing that all of them are free of "harsh chemicals." Honest.
But the Wall Street Journal says it hired two labs to test Honest's detergent and both found it contained sodium lauryl sulfate (SLS), something the company's founder, actress Jessica Alba, has said is a "toxin" that should be avoided by consumers. 
SLS is listed as "forbidden" in the company's Honestly Free Guarantee, which is posted on its website. The chemical is widely used in toothpaste, and detergent and is often blamed for causing skin irritation.

One of the labs used by the Journal, Impact Analytical, said it found "a significant amount" of SLS in Honest's detergent. The other, Chemir, said it found about the same concentration as Tide. 
"Not a trace amount"
"It was not a trace amount," said Matthew Hynes, a chemist at Chemir who conducted the test, according to the Journal's report.
Honest has hotly denied the Journal's findings, calling them wrong and "reckless" and saying it conducted "rigorous testing" that did not find SLS in its product. However, Honest said that its detergent does contain sodium coco sulfate, which is says is a "gentler alternative" to SLS. 
Honest said its chemical supplier, Trichromatic, had tested for SLS but found none. But the Journal pointed out that Trichromatic said that statement was based on a "misunderstanding" and that it had not tested for SLS because "none was used in the manufacturing process."
It's not the first time Honest's representations have been called into question. Critics have said its sunscreen is ineffective and wrongly claims to be made with only "natural" ingredients. At least two class action lawsuits are pending against the company over claims it made for its sunscreen. 
---