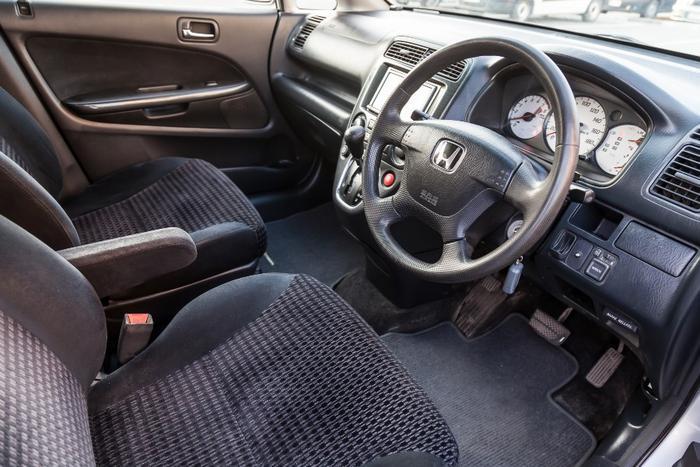 Honda has announced that it's recalling more than 1.4 million cars for a variety of reasons. 
In filings with the National highway Traffic Safety Administration (NHTSA), Honda said it's recalling the vehicles due to three separate issues: a software flaw, drive shafts that can break, and window switches that can overheat and lead to fires. 
The recall related to the software flaw includes 737,000 Accords from 2018 to 2020 and Insights from 2019 and 2020. Honda said a programming flaw in a control computer can cause the rear camera, turn signals, and windshield wipers to malfunction. 
The drive shaft recall covers 430,000 Honda Civic Hybrids from 2012, the 2007 through 2014 Honda Fit, the 2013 through 2015 Acura ILX and the 2013 through 2015 Honda Accord. The recalls affect vehicles in 22 states where salt is used to clear roads in the colder months. 
The window switch recall affects about 268,000 CR-Vs from 2002 through 2006. Honda disclosed to the NHTSA that water can get into a driver's window if open and cause an electrical short, which could possibly lead to an interior fire. The automaker said it's aware of 23 fires that have been caused by the issue.
Owners will be notified via mail in late January about when they should take their vehicles to a dealer for repairs. The automaker says owners should take vehicles in for repairs as soon as they get a recall notice. 
Other recent recalls 
Honda has recalled vehicles due to safety concerns several times in 2020. In August, the automaker announced that it was recalling more than 600,000 model year 2018-2020 Odysseys, model year 2019-2020 Passports, and model year 2019-2021 Pilots.
Honda said flawed instrument panel control module software could cause the panel to fail to show critical information -- such as engine oil pressure and gear selector position -- until the next ignition cycle. 
In April, Honda and Nissan announced the recall of more than 1.3 million vehicles manufactured with Takata PSDI-5D driver air bag inflators. The companies said the inflator may not function properly or could even explode in a crash due to a manufacturing error. 
At the start of the year, Honda recalled about 2.7 million vehicles (mostly Acuras) with Takata airbag inflators. However, the inflators involved in that recall weren't the same ones that were to blame for killing vehicle occupants after exploding. 
Honda said older models from 1996 through 2003 might have defective Takata airbag inflators that could have been produced without the "appropriate seals" needed to deploy properly.