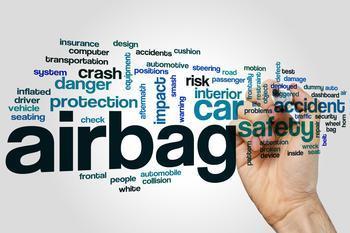 American Honda Motor Co., is recalling 1,108,939 of the following vehicles:
model year 2003 Acura 3.2CLs,
model year 2013-2016 ILXs,
model year 2013-2014 ILX Hybrids,
model year 2003-2006 MDXs,
model year 2007-2016 RDXs,
model year 2002-2003 3.2TLs,
model year 2004-2006, and 2009-2014 TLs,
model year 2010-2013 ZDXs,
model year 2001-2007 and 2009 Honda Accords,
model year 2001-2005 Civics,
model year 2003-2005 Civic Hybrids,
model year 2001-2005 Civic GX NGVs,
model year 2002-2007 and 2010-2011 CR-Vs,
model year 2003-2011 Elements,
model year 2007 Fits,
model year 2002-2004 Odysseys,
model year 2003-2008 Pilots, and
model year2006-2014 Ridgelines.
The vehicles received a replacement driver airbag inflator as part of a previous Takata inflator recall remedy or a replacement driver air bag module containing the same inflator type as a service part.
Due to a manufacturing error, in the event of a crash necessitating deployment of the driver front airbag, these inflators may explode.
An explosion of an inflator within the driver front airbag module may result in sharp metal fragments striking occupants resulting in serious injury or death.
What to do
Honda will notify owners, and dealers will replace the driver's airbag inflator free of charge.
Owners will be notified of the recall beginning on April 17, 2019; however, dealers are ready to begin repairs immediately.
Honda owners may contact customer service at (888) 234-2138. Honda's number for this recall is O41. Acura owners may contact customer service at the same number. Acura's number for this recall is U40.