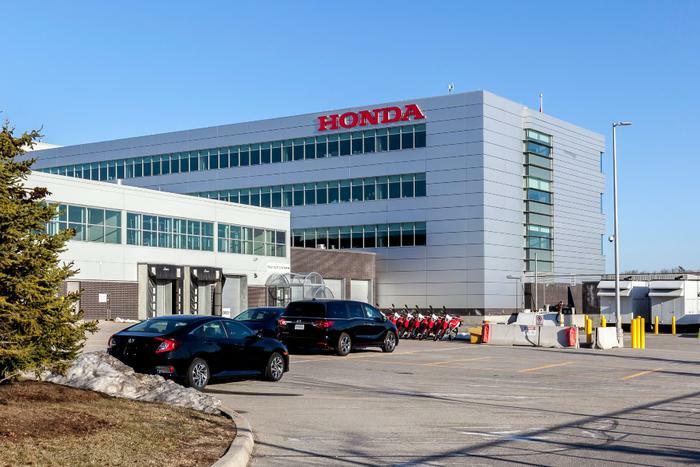 Honda said Tuesday that it's pausing production at its factories due to a supply-chain issue caused by the COVID-19 pandemic. 
The automaker said most plants in the U.S. and Canada will stop production while some will operate at reduced levels. Workers won't be laid off and will have the opportunity to continue working at affected factories. 
"We continue to manage a number of supply chain issues related to the impact from COVID-19, congestion at various ports, the microchip shortage and severe winter weather over the past several weeks," the automaker said. "Our purchasing and production teams are working to limit the impact of this situation and are adjusting production as necessary in order to carefully manage the available supply of parts and meet the needs of our customers." 
Last summer, Honda halted production at some of its U.S. factories due to a cyberattack that impacted the company's customer service center. The carmaker noted that the "timing and length of production adjustments could change" as it works to mitigate the current issue.