---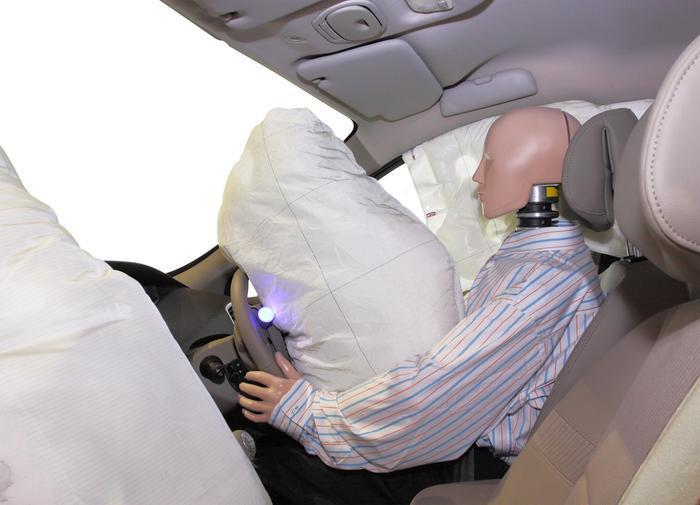 We're all accustomed to reading stories about automakers being reluctant to recall cars and trucks but Honda is taking the opposite approach in response to consumer concerns about the Takata airbags that have led to the recall of 7.6 million vehicles in the U.S.
The recalls apply only to cars in humid parts of the country, since it's high humidity that can cause the airbag inflators to malfunction and spew shrapnel at drivers and passengers. But Honda says on its website (.pdf) that it "will make arrangements for, as appropriate, the replacement of airbag inflators and the provision of or reimbursement for temporary alternative transportation" at customers' requests even when they do not live in humid areas.
For anyone who owns one of our vehicles and is concerned, we encourage them to visit recalls.honda.com or call 1-800-999-1009, option 4, and recalls.acura.com or call 1-800-382-2238, option 4.

We encourage customers with an affected vehicle to take immediate action to have their vehicle serviced at their authorized dealership.
The recalls affect not only Honda and Acura but also some vehicles made by Toyota, Mazda, BMW, Nissan, Mitsubishi, Subaru, Chrysler, Ford and General Motors.
It's no secret
Honda is emphasizing that its action does not amount to a "secret recall" but said it is simply trying to relieve the concerns of some consumers.
It may also be trying to relieve the growing pressure from government and consumer advocates. A Senate committee is holding a hearing on the matter later this week.
"It is a part of our ongoing efforts to work with our customers individually to resolve their concerns, even if their vehicle is not technically part of one of those actions," a Honda spokesman told Automotive News, which reported earlier this month that Honda was making replacement airbags available to owners of non-recalled cars.
So far, Congressional critics have singled out the National Highway Traffic Safety Administration (NHTSA), rather than automakers, for being slow to recognize the problem.
Sen. Ed Markey, (D-Mass.), said NHTSA, "not Honda, should have been the first to call for this nationwide replacement of deadly air bags. NHTSA should require a nationwide recall, and should require Honda and other affected car companies to immediately announce mandatory nationwide recalls to protect American drivers," the Detroit News reported.
Honda said its dealers will not disconnect airbags and said dealers are required to check used cars to be certain that the recall has been performed before the cars can be sold.
A complete list of recalled vehicles with Takata airbags is available here.
---