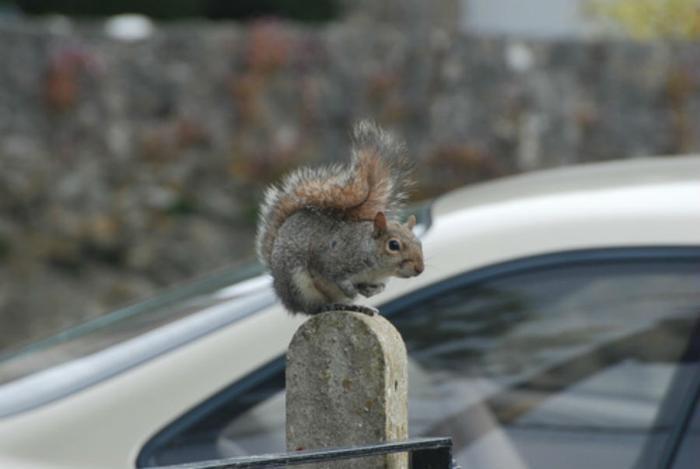 Many drivers are all-too-aware of the dangers that animals can have on the road. Hitting a larger one, or getting into an accident while trying to avoid a smaller one, can really take a toll on a consumer's wallet. But a new class action shows that animals can also wreak havoc on your car when it's not being used.
Consumers from three states have filed suit against Honda for breaching its warranty contract, according to a Courthouse News Service report. The plaintiffs claim that the automaker refused to cover repairs caused by rabbits, mice, and squirrels chewing through soy-based electrical wiring on their vehicles.
Shredded wiring
The suit was put together after several consumers complained about the wiring on their cars being chewed through by small animals. Greg Delaney, from Arizona, said that he had to take his vehicle to a dealership after he found that the wiring was "shredded through." The dealership looked into the issue and found a live rabbit still chewing on the wiring on the car.
When it came time to pay for the repair, the dealership said that the problem did not fall under warranty. A report says that Delaney "was charged and paid approximately $765 for the repair."
This was not an isolated incident, though. Texas consumer Sean Rickard faced a similar problem when he found that animals had chewed through the power steering wires on his Honda Accord. He ended up paying a $500 deductible on his $1,400 bill, and the dealership once again claimed that issue was not covered under warranty.
Aware of the issue
To date, several different consumers have reported similar issues, saying that small animals are drawn to the soy-based insulation on 2012-2015 Honda vehicles. Delaney, Rickard, and lead plaintiff Daniel Dobbs point out that Honda is well aware of the issue, saying that the company "actually sells rodent repellent tape used to wrap electric wiring in order to deal with the propensity of having this wiring chewed through by rodents and other animals attracted to the soy component of the wires."
The automaker has stated that the soy-based insulation his cheaper and better for the environment, but have declined to comment on the suit to this point.
The plaintiffs are seeking class certification, actual and statutory damages for breach of warranty, and the formation of a common fund for all legal costs and fees associated with the case.