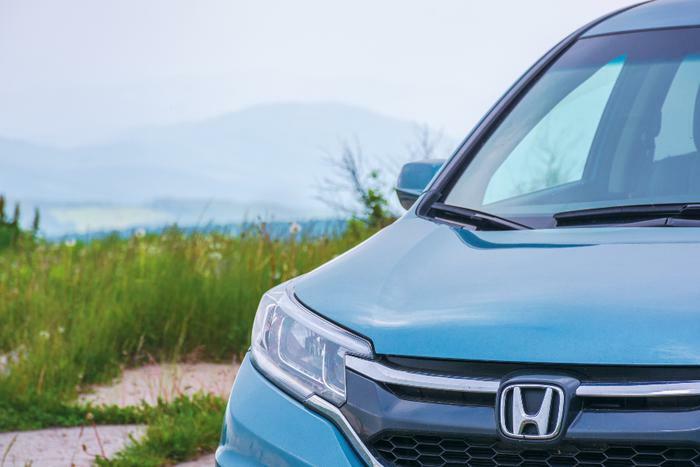 Honda and Toyota have emerged as favorites in U.S. News & World Report's annual list of best family cars. This year, the publication evaluated 96 vehicles and named winners across nine categories.
Honda picked up the most awards this year with four, while Toyota was not far behind with two. The Honda Odyssey took the category of Best Minivan for Families for the 12th straight year, the longest streak in the history of the awards. 
The Honda Passport won Best 2-Row SUV for Families for the third time in a row, and the Honda Accord notched a third win as the Best Midsize Sedan for Families. The Honda Accord Hybrid was named the Best Hybrid Car for Families.
Sajid, of Spring, Texas, told us he owns four Hondas, including an Accord and an Odyssey. He says the brand has provided reliable rides for his family. 
"Engine design for power to haul 8 people for family members with kids for school rides, soccer, playground, and other various track and field events, as well for going to the beach and family vacations to Florida Disney Land, etc.," Sajid wrote in a ConsumerAffairs review.
Toyota makes a strong showing
Toyota also made a strong showing in the rankings, with the Toyota Highlander Hybrid winning Best Hybrid SUV for Families for the ninth time. Meanwhile, the Toyota Avalon was named the Best Large Car for Families for the fourth year in a row.
The Chevrolet, Hyundai, and Kia brands each earned one spot in the rankings. The Chevrolet Suburban won Best Large SUV for Families for the fourth time overall and the second year in a row. 
The Hyundai Tucson won the Best Compact SUV for Families category, while the Kia Telluride received the Best 3-Row SUV for Families for the third consecutive year.
"With winners from nine different vehicle classes, the Best Cars for Families awards offer choices that will work for every family," said Jim Sharifi, managing editor of U.S. News Best Cars. "The 2022 award winners offer the features, safety, and space that will appeal to new parents, as well as parents with teen drivers or households that include grandparents."
The criteria for the judging focused on a combination of safety and reliability ratings, excellent reviews from the automotive press, passenger and cargo space, and features that keep the entire family safe, connected, and entertained. 
The judges also considered vehicle technology, such as in-car wireless internet, teen driver controls, automatic braking, surround-view parking camera systems, and hands-free cargo doors. They were given equal weight to more traditional criteria, such as passenger and cargo space.