---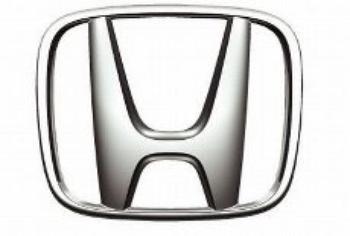 Honda has admitted it failed to tell federal safety regulators about more than 1,700 deaths or injuries involving possible safety defects in its cars. The admission more than doubles the actual number of deaths and injuries involving Honda vehicles, bringing the total to 2,843, more than twice as many as the 1,114 it initially reported.
Under the TREAD Act, which went into effect in 2003, automakers must submit quarterly reports of all incidents potentially involving safety defects. TREAD -- the Transportation Recall Enhancement, Accountability and Documentation Act -- was enacted after more than 250 people were killed and hundreds more injured in accidents involving tread separation on tires produced by Bridgestone/Firestone. Most of those accidents involved Ford Explorers.
Penalties for violating TREAD are stiff and Honda could face a $35 million fine, plus untold damage to its reputation. Safety advocate Clarence Ditlow, who heads the nonprofit watchdog group, the Center for Auto Safety, is urging the National Highway Traffic Safety Administration (NHTSA) to impose the maximum fine.
"It strains credulity that a sophisticated company like Honda could make so many data-entry errors, coding errors and narrow interpretations of what's a written claim," Ditlow said, according to the Wall Street Journal.
Joan Claybrook, a former NHTSA administrator told Bloomberg: "It's quite shocking Honda would behave this way. They've put their company reputation at risk."
Unreported incidents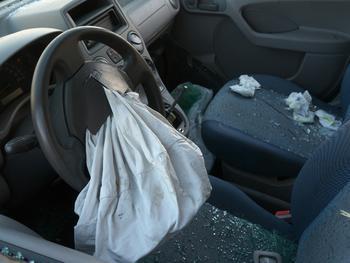 The unreported Honda incidents include a variety of issues, including eight linked to the defective Takata airbag inflators that potentially could affect millions of vehicles.
The company is blaming data entry and computer programming errors for the omission.
The TREAD Act requires manufacturers to report, by number, the warranty and property damage claims received from customers. In an internal audit, Honda said it found determined that regular warranty claims were properly reported to the NHTSA. However, certain special warranty claims, including "good will" warranty, and extended warranties for certified pre-owned vehicles and under third-party service contracts were not properly reported.
Further, instead of reporting all property damage claims, as required, Honda was reporting only property damage claims that it had denied, while those claims that it accepted and paid to customers were improperly included in the count of warranty claims, the company said in a prepared statement. The net result is that Honda over-reported these as warranty claims and under-reported property damage claims.
"Honda takes these findings extremely seriously. We are taking immediate corrective action, and we continue to fully cooperate with NHTSA to resolve this matter," said Rick Schostek, executive vice president, Honda North America, Inc.
Honda has already been the target of criticism from safety advocates for its slow response to the Takata airbag problem, which so far has been found to affect about 5 million Honda and Acura vehicles.
The company is already facing a blizzard of lawsuits alleging deaths and injuries from Takata airbags that exploded and sent deadly shrapnel flying into the passenger compartment.
The largest fine NHTSA has levied for lack of compliance with its early-warning reporting system was a $3.5 million penalty last month against Ferrari S.p.A. for failing to file information on alleged defects and three deaths, according to Automotive News.
Corrective actions
Honda said it has begun to take a number of steps to prevent future reporting errors. In a fact sheet on its website, it listed these corrective measures:
Honda has already corrected the computer programming issue and mapped the complete universe of Honda's codes to corresponding NHTSA component codes.
Honda will voluntarily include both written and oral claims of injuries or death in all future Early Warning Reports.
Honda will implement full training regarding the data entry process, including refresher training with detailed written guidelines.
Honda is in the process of enhancing its oversight of the Early Warning reporting process.
Honda will make organizational and staffing level changes in the functional areas responsible for its Early Warning reporting.
Honda will reprogram warranty and property claims to the EWR reporting system so that all warranty claims are included, and property damage reports will be included whether they are paid or denied.
---