---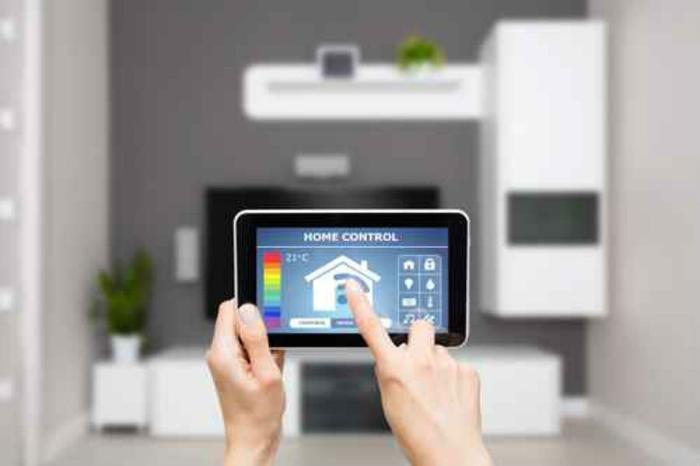 Smart homes could be one of the major technology trends of 2016. A survey by real estate firm Coldwell Banker shows about 45% of American consumers either own smart home technology or plan to invest in it this year.
While smart home technology is believed to be something that will become mainstream well into the future, the survey suggests that the trend is happening faster than anyone thought. And not just among early-adopters.
Of people who either have smart home technology or plan to buy it in 2016, more than one in three say they don't consider themselves all that tech savvy.
For Coldwell Banker, the findings reinforce the company's decision to branch off into the technology business. Its survey found that 54% of homeowners would invest in smart home products if they believed it would help their home sell faster.
Real estate tie-in
"Close to five million existing homes were sold in the United States in 2014, which represents a huge white space for smart home manufacturers," said Sean Blankenship, chief marketing officer for Coldwell Banker Real Estate LLC. "We are aiming to be the conduit between these manufacturers and home buyers and sellers, and conducting this research was one of the first of many steps toward achieving this goal."
The term "smart home" covers a wide range of territory. The survey shows most consumers get their first smart home experience through an entertainment system, like a smart TV, but the term also covers security, temperature, lighting, and safety.
Home monitoring
Blink is trying to fill the entry-level home security niche. It's at the Consumer Electronics Show in Las Vegas this week, displaying its latest home monitoring system, stressing affordability and longer battery life.
Blink starts at $109 for a one-camera system, and a multi-room, three-camera Blink system lists for $229. When motion is detected, video records to the cloud and the system sends an alert to your mobile device via the Blink App for iOS or Android, allowing you to see exactly what triggered it.
There is also a Live View feature, giving users more immediate or on-demand views.
The Coldwell Banker survey suggests home security will be a growing part of smart home installation.
When asked about what needs to be in a home for it to be considered "smart," the top choices were security features, like locks, monitoring, and alarm systems, followed by temperature and lighting regulation.
---