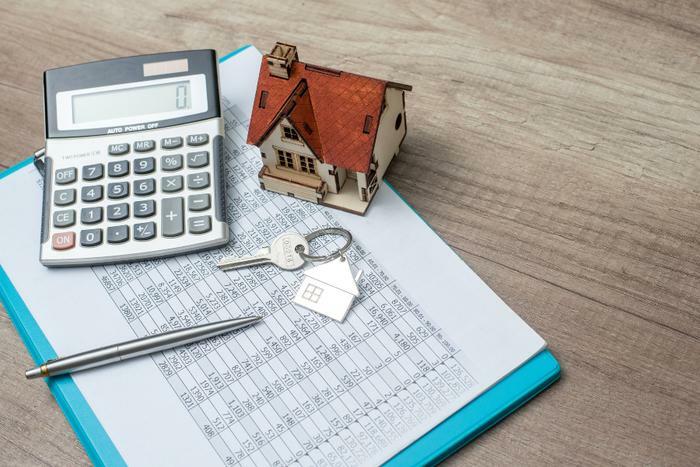 Consumers hoping to purchase a home are feeling strong headwinds just as the spring home-buying season gets underway. Prices are at record highs while mortgage rates continue to climb, increasing the average monthly payment.
According to data compiled by Bankrate, the interest rate on the average 30-year fixed-rate mortgage is 5.14%, up from 4.85% a week ago. The increase is at least indirectly tied to inflation.
Mortgage rates are closely correlated to the yield on the 10-year Treasury bond, which has moved higher in recent weeks because of inflation. A year ago, the average mortgage rate was just over 3%.
Big difference
Two percentage points make a huge difference when it comes to a monthly payment. Principal and interest on a $400,000 mortgage at 3.14% is $1,717. The same mortgage at 5.14% produces a monthly payment of $2,182 – an extra $465 a month. Over the life of the loan, that adds up.
"The difference in 3% and 5% mortgage rates translates to $125,000 more on a $500k home," Polina Ryshakov, lead economist at real estate broker Sundae, recently told ConsumerAffairs.
"We're about to head into the spring selling season with record-low inventory so we likely won't see a slow in sales any time soon."
'Extremely difficult process'
It's that record low inventory of homes that is keeping home prices at record levels. A report issued this week by the National Association of Realtors (NAR) found that rising prices and declining affordability now hold back many buyers, especially minorities.
The biggest challenges identified are a lack of affordable homes, a lack of homes that fit their criteria, competing with multiple offers, and saving for a down payment.
"Record-high home prices and record-low inventory have made the home buying process exceedingly difficult," said Dr. Jessica Lautz, NAR vice president of demographics and behavioral insights. "Our new study shows that while the inventory crisis is affecting potential buyers of every race, nearly all home buyers agree that homeownership is still an important part of the American Dream."
While buyers are finding fewer choices, they are also encountering higher asking prices. The NAR reports that the median price of an existing home selling in February was $357,000, 15% higher than in February 2021. Those conditions have raised the average monthly payment by 28%.
The number of homes to choose from, meanwhile, got smaller. Inventory levels were down 15.5% from a year earlier.