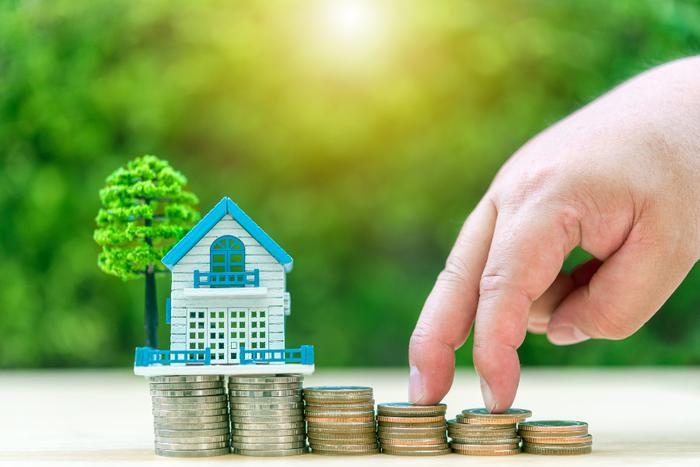 Despite record-low mortgage rates, a new industry report shows that homeownership is quickly sliding into "unaffordable territory" in much of the United States.
In its fourth-quarter 2020 report, ATTOM Data Solutions, a property data firm, found that median home prices of single-family homes and condos were less affordable than historical averages in 55 percent of counties in the U.S.
That's a sharp increase from 43 percent a year ago and 33 percent three years ago. Without falling mortgage rates and rising wages, the company said the number would likely be much higher.
To be considered affordable, a home with a mortgage must fall within a range that requires no more than 28 percent of a homeowner's income to pay the mortgage, property taxes, and insurance.
That required income was then compared to annualized average weekly wage data from the Bureau of Labor Statistics. The analysis showed that 275 of 499 counties analyzed in the fourth quarter of 2020, or 55 percent, were less affordable than past averages.
Rising home prices
The main reason for the lack of affordability is the relentless increase in home prices. Even with the coronavirus (COVID-19) pandemic, which briefly halted sales, prices continued to rise and demand for homes ran well ahead of homes on the market.
In fact, prices in 2020 have risen faster than wages and wiped out the benefit that buyers would normally realize from declining mortgage rates. The report found major home-ownership expenses consumed 29.6 percent of the average wage across the nation during the fourth quarter of 2020. A year earlier, the figure was 26.4 percent.
The National Association of Realtors reported that the median existing-home price in November was $310,800, up 14.6 percent from November 2019. It said prices were higher in every region of the country. 
"Owning a home in the United States slipped into the unaffordable zone for average workers across the nation in the fourth quarter as the numbers continued a year-long slide in the wrong direction," said Todd Teta, chief product officer with ATTOM Data Solutions. "The latest housing market data shows the average worker unable to meet the 28 percent affordability guideline used by lenders." 
Conditions look bleak for buyers
Teta says the outlook remains uncertain. For now, he says it's a seller's market, and "things are going in the wrong direction for buyers."
There were 499 counties listed in the report, and only 41 percent of them had homeowner costs that aligned with affordability guidelines for the average wage earner. They include Cook County, Ill., Harris County, Tex., and Philadelphia County, Pa.
There were 296 counties with unaffordable major expenses on median-priced homes for average earners. They include Los Angeles County, Calif., Maricopa County, Ariz., and San Diego County, Calif.