---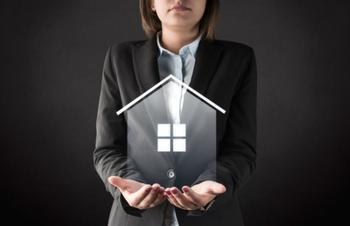 Since the housing bubble burst, fewer Americans have been buying homes.
First it was because it was so much harder to qualify for a mortgage and so many people were out of work. Then it was because there were fewer homes for sale.
Now, the U.S. Census Bureau reports homeownership in the U.S. is at its lowest level since 1965, when the median priced U.S. home was $21,000.
The Census Bureau tracks the percentage, not the actual number. In the second quarter of this year, the ownership rate dropped to 62.9%, the same rate as 51 years ago when the government started keeping records.
Millennials continue to rent
Ralph McLaughlin, chief economist at real estate site Trulia, told CNBC the steady decline in homeownership is primarily due to Millennials continuing to rent, either by choice or inability to buy.
"Certainly low inventory and affordability isn't helping their efforts to own, but moving out of their parents' basement and into a rental unit is also a good sign for the housing market," he told the business news channel.
The census figures also show a tighter rental housing market as people who either can't buy a home or don't want to, compete for apartments and rental property. That competition has driven rents higher in the last seven years, making it even harder for some renters to save for a down payment.
Rapidly rising rents
In a separate report, real estate marketplace Zillow reports rents are rising fastest for the least expensive rental housing. That's due in large part to a growing shortage of cheaper housing as developers focus more on luxury apartments that command higher rents.
Zillow said it looked at median rents in 15 large metros in the U.S. and found the median rent for the least expensive third of apartments was growing faster than the market as a whole. California is a good example, with the rent for the cheapest rental properties in Sacramento rising 33% in the last year, while the national median rent rose 7%.
Zillow Chief Economist Dr. Svenja Gudell sees a growing divide in the U.S. rental market.
"Very high demand at the low end of the market is being met with more supply at the high end, an imbalance that will only contribute to growing affordability concerns for all renters," Gudell said. "We're simply not building enough at the bottom and middle of the rental market to keep up with demand."
It all creates a housing conundrum. Not only is it getting more expensive to rent an apartment, those who are paying those high rents are finding it hard to save for a down payment. And even with a down payment, would-be homeowners are finding fewer homes on the market, meaning the homeownership rate may stay low for years to come.
---