---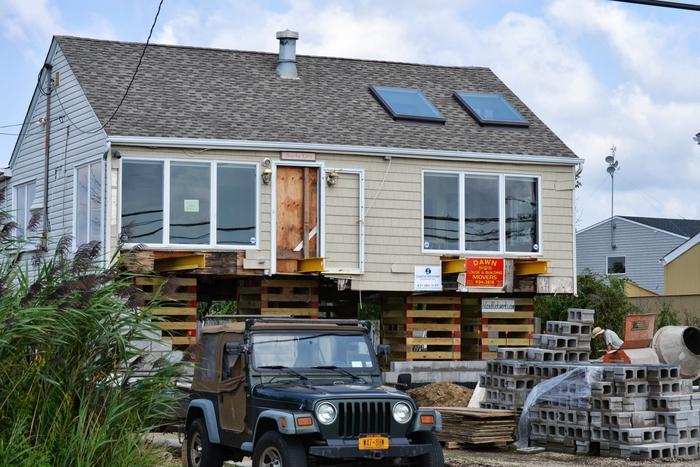 Homeowners in coastal and flood-prone areas are getting at least some relief from huge spikes in flood insurance costs, although many will still face premium increases of 18% per year.
President Obama earlier this month signed legislation that modifies the more horrifying provisions of a 2012 rewrite of the National Flood Insurance Program, which covers 5.5 million homeowners and is currently drowing in a $24 billion sea of red ink that threatens to lap even higher as future storms come roaring ashore.
"At a time when ordinary families are frustrated because government doesn't seem to listen, I heard you loud and clear and thankfully both sides of the aisle came together to fix this problem so middle class families can afford flood insurance and stay in their homes, businesses can stay open, and property values won't plummet," said Sen. Robert Menendez (D-N.J.), who co-sponsored the bill in the Senate. "This fight isn't just about insurance-rate-tables and actuarial risk rates – it's all about hardworking people. People who played by the rules their whole lives."
Shore it up
The 2012 rewrite was intended to shore up the program by making property owners pay insurance rates that would have driven many middle-class taxpayers from their homes.
Congress acted to modify the program after lawmakers from both parties were haranged for months by homeowners who said there was no way they could afford to pay increases of 100% or more. Critics say the relief measure simply will simply shift costs to taxpayers the next time a hurricane strikes.
"That's fine," said a property owner on New York's Long Island. "But if we're not going to insure taxpayers who live in flood plains, people that live in tornado or earthquake zones should be on their own too."
Most homeowners in flood-prone areas have no choice but to buy the federal flood program, since private insurers have largely abandoned coastal areas. Even simple homeowner's policies are barely affordable and, in some areas, can't be found at any price.
Grandfathered properties
Those who stand to benefit the most from the revision are those whose properties were originally built to code but subsequently were found to be at greater flood risk.
Such "grandfathered" homeowners currently benefit from below-market rates that are subsidized by other policyholders, and the new legislation preserves that status and caps premium increases at 18 percent a year. The 2012 overhaul required premiums to increase to actuarially sound rates over five years and required extensive remapping.
"Today, draconian flood insurance rate increases have been stopped, and we have returned affordability as a centerpiece of the National Flood Insurance Program," Sen. Mary Landrieu, D-La., said in a statement.
In another provision intended to provide relief to middle-class voters, sellers of older homes -- those built before flood insurance risk maps were drafted -- will be able to pass their subsidized policies on to buyers of their homes.
However, homeowners whose homes have flooded repeatedly and those whose second home is in a flood zone will still see premiums go up by 25% a year until they reach a point that's deemed consistent with the risk of flooding.
---